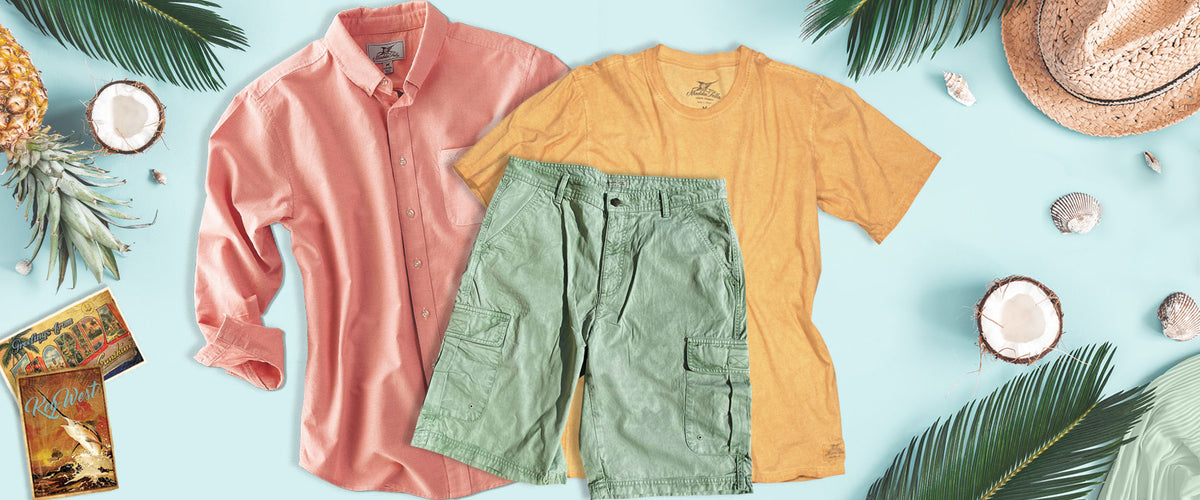 Laurence's Pick
Styled by Laurence Sparklin
why i picked this outfit
To me, the best clothing choices reflect the best of the Three "C"s: Color, Comfort, and Construction. 
The beauty of the Sunset Solid Oxfords – a new generation of oxford shirts that is soft from the very first wearing - is in the saturation of color, and the Island Coral is my favorite – a handsome, warm shade that is natural, yet unique. 
A good short-sleeved tee shirt is a staple of summer wear.  The broken-in look and feel of the Oil Wash Henley takes the classic tee to the next level of comfort; the sun-washed color palette works great alone or layered with virtually anything.  Here, the mellow, golden vibe of the Butter Rum - a yellow for guys who do not think they like yellow – enhances the tropical feel of the Island Coral oxford. 
Telephone, wallet, sunglasses, keys, treats for the dog – a guy has to have it all together when he is out, but he also likes to not have his hands full.  The Buccaneer Cargo Short is the answer.  Not too trim, not too baggy – and just the right length, especially for a tall guy – the construction of these shorts presents a more refined silhouette than you might have thought possible with a cargo short.  And those pockets!  You may have a lot stuffed into them, but you don't have to look like you are.  Even filled, and wash after wash, these pockets stay neatly tucked.  Bottle Green is another unique color, and its subtle, cool wash brings perfect balance to the warm tones of the shirts. 
Together, these clothes evoke the fourth "C" of your best wardrobe: Classic.
the shorts
If pirates wore cargo shorts, they would choose the sturdy design and plentiful pockets available with our Buccaneer Cargos. Classic Key West styling and a broad range of available colors to fit your everyday needs.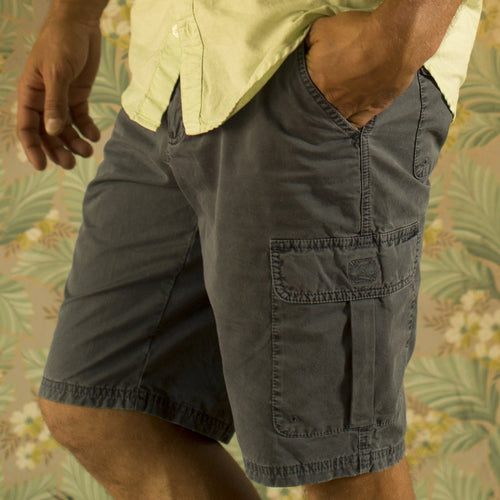 the tee
Let's face it, when the work is done and you really want to relax, you reach for your favorite tee. Made from the softest cotton and oil washed for an instantly familiar look and feel, our Oil Wash Tee is your new "old" favorite. the shirt
The word "Oxford" is synonymous with timeless quality, and our Sunset Solid Oxford button down shirt is no exception. The ideal casual-to-formal style, this classic design is an essential part of any man's wardrobe. Equally well paired with slacks or jeans, the Oxford is durable enough for all of your active adventures.