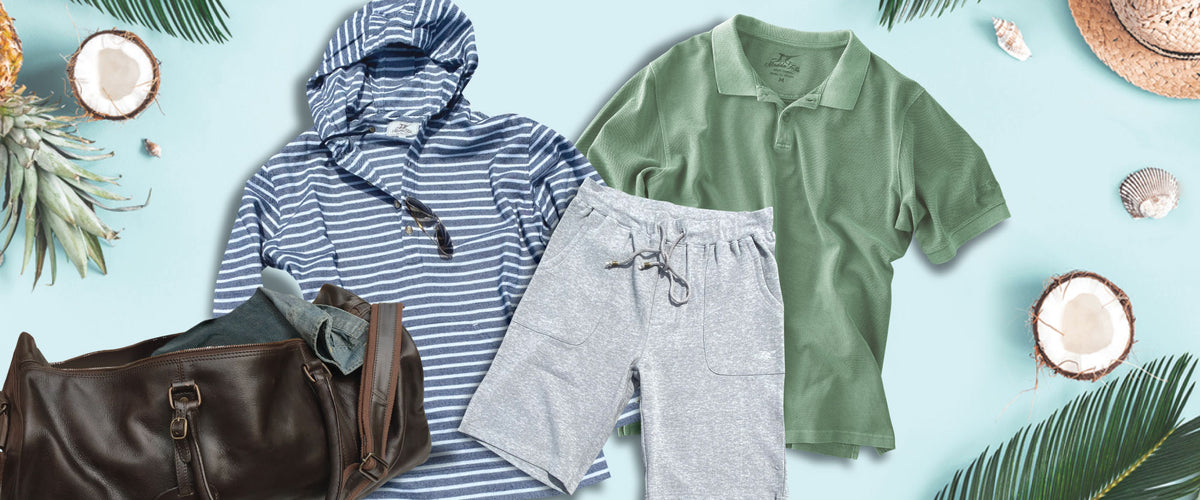 Tia's Pick
Styled by Tia Viglianco
why i picked this outfit
Weekend road trips are a must, and finding the best weekend outfit is all about comfort and layers - why not do both in style?
The Castaway Shorts are super comfortable. They can be paired with so many tops that their versatility makes them the perfect companion for any weekend getaway. 
The 5 O'Clock Polo is timeless and no fuss.
The Castaway Hoodie is great when you need some layering during unpredictable weather. Tie it around your waist during the day, and then throw it on for those chilly evenings.
No weekend getaway is complete without the Weekender Duffle. 
the shorts
You are stranded on a desert island… what it the one thing you would wear? If given the choice, we would choose the Castaway Drawstring Shorts. The ultimate in comfort and pure relaxation, you can breeze through your days in style.
the hoodie
The Castaway Hoodie brings the ultimate in casual comfort and style to our Castaway Collection. A perfect layer over a soft tee on a breezy night, this medium weight piece is equally a winner on the beach or the boardwalk. 
the polo
Just hear that famous phrase, "It's five o'clock somewhere," and you instantly associate it with a time to relax. The work is done, let the good times begin. That's the spirit that inspires our 5 O'Clock Polo!
 Offered in a spectrum of unique, sunset-inspired shades with a faded, sun-drenched look and feel, you will love the fit and breathability of this polo. Perfect for any casual activity or simply relaxing with your favorite people.
the duffle
Masterfully crafted, this premium leather bag transitions the word "duffle" to the perfect weekender. We use 100% genuine leather for it's subtle durability and it's classic elegance. This bag will "weather" well and be your go-to for every journey, whether it's a weekend jump down to Key West or quick get-a-way.