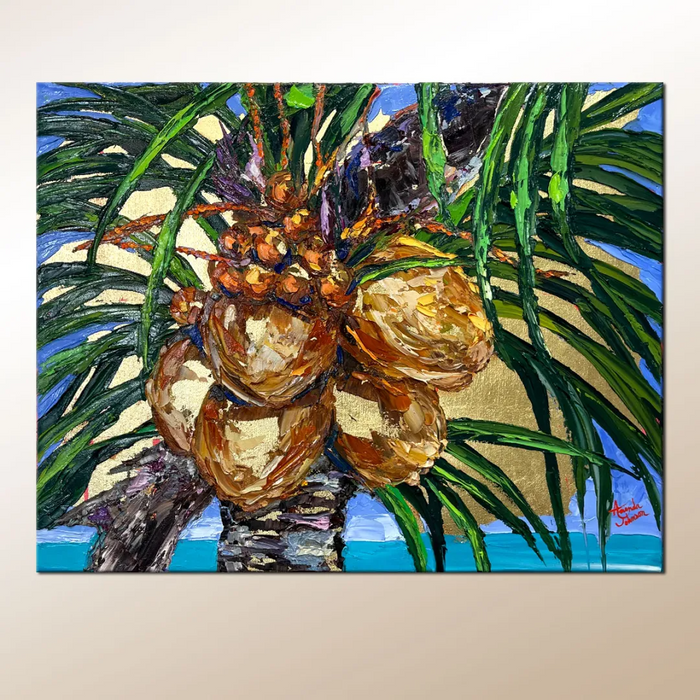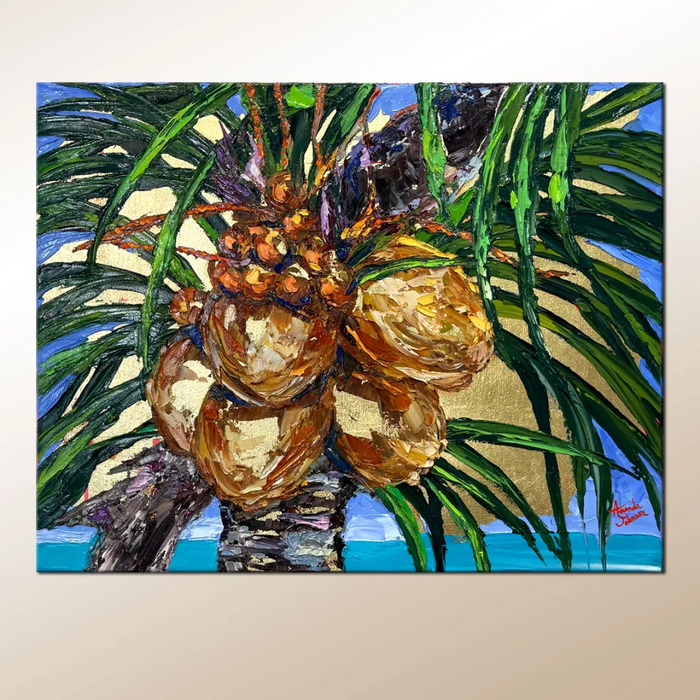 Gold Leaf Coconuts 7 – Original Oil and Gold Leaf On Canvas
$3,200
Size
More Images Coming SOON!
24 x 30 x 1.5 Inches 
Oil And Gold Leaf On Canvas
By Amanda Johnson
Beautiful coconuts with a gold leaf underlayer. This is a one of a kind original oil painting.
The lighting makes a big difference with paintings that have gold leaf. Look carefully at the photos to see the different lighting effects. All prices include tax and shipping within the continental USA.
Interested in this painting?
Have a question? Please contact us!
Telephone:  305-363-2952 or 844-623-3211
Email:   thefellas@maddafella.com
All art sales are final.
Artwork will ship by November 30th.