Best Place to Unplug: Mustique Island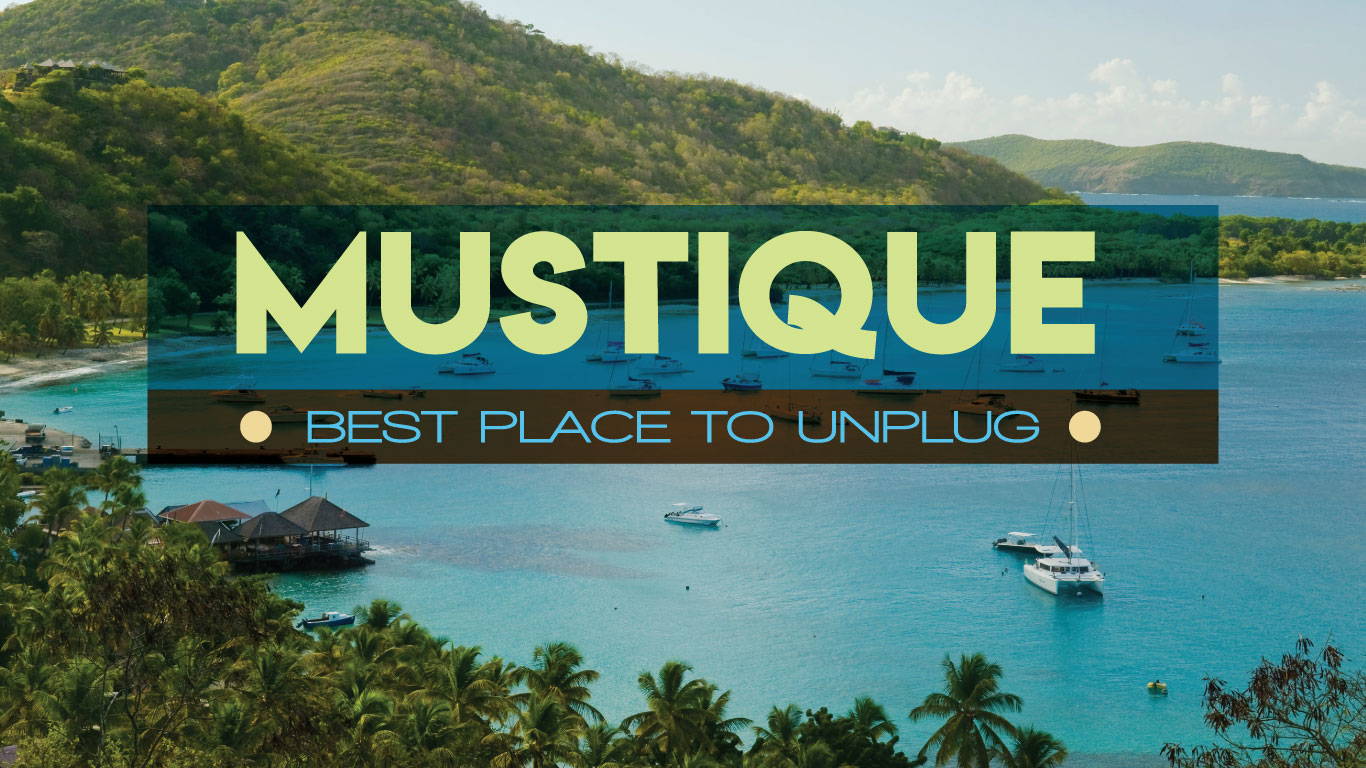 ---
When an unplugged vacation is calling your name, look no further than Mustique Island.
Actually, you may have to look a little deep down into the Caribbean to find it.
Tucked away in the SE Windward Islands is the island nation of St. Vincent and the Grenadines. Part of the British Commonwealth, St. Vincent is the main island and hosts the capital, Kingstown.
Just below St. Vincent is a 32-island chain knows as the Grenadines. Most of these islands are part of this nation, and about eight are inhabited.
The rest are for adventures, opportunities to genuinely get "off-the-grid" and create your own "Robinson Caruso" story.
In total, about 100,000 inhabitants spread across this tiny nation.
One of the inhabited islands of the Grenadines has a fascinating history, it was once "private" but is now open. Small, just a few people (comparatively speaking), and well-described as "heaven's neighbor": Mustique.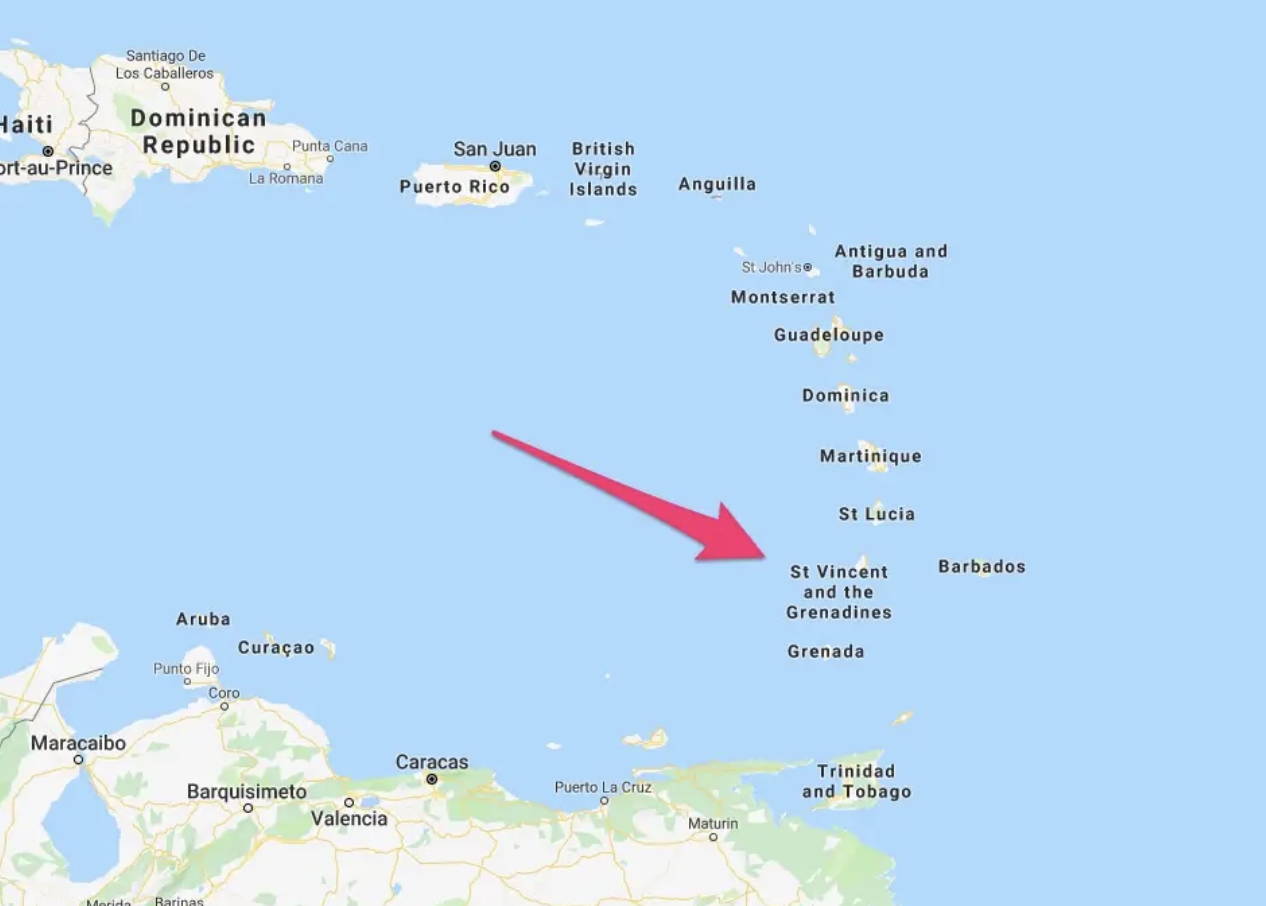 Not that long ago (about 60 years), it was a desolate island
Bought by British aristocrat Colin Tennant for about $120,000 USD in 1958, it was truly transformed to a unique jewel in the lower Caribbean. The "fabric and legacy" of the island started in the early 60's when Tennant gifted 10 acres on the southern tip of the island to his friend, Princess Margaret.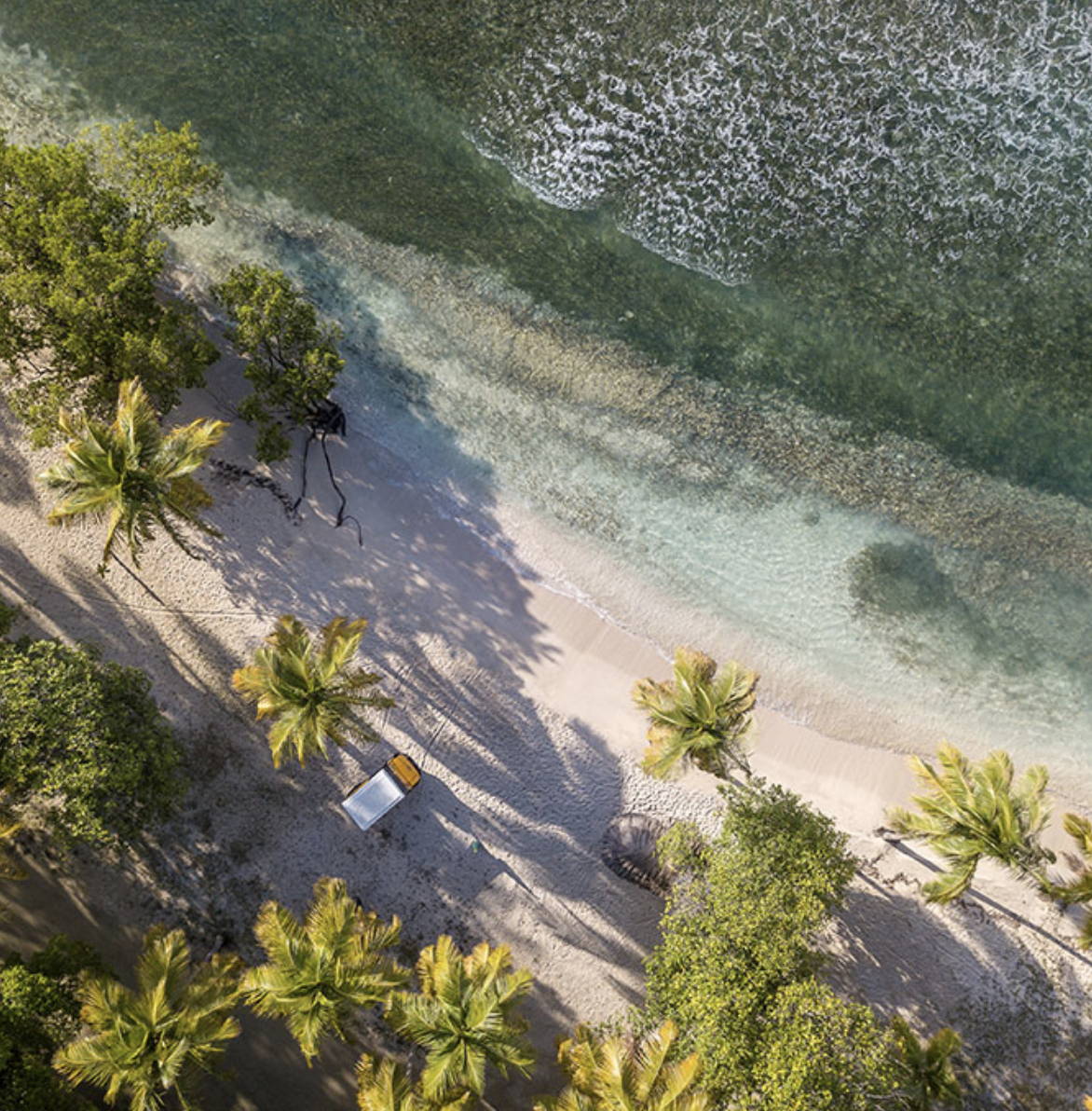 The land, perched on a hilltop, was perfect setting for views of the rising and setting suns.
By 1972, development of the royal residence, "Les Joiles Eaux" (Beautiful Waters), was complete and became the go-to vacation spot for Princess Margaret and her entourages.
That also attracted the rich and famous of that time both to the island, and in the development of the island. From that point the transformation from a waterless island to a gorgeous hideaway began....and kept rolling.
It is intimate: only about 1,400 acres, has about 100 villas, a couple of hotels, restaurants and stores. One air strip, and one of the most famous island bars in the world...Basils.
Much has changed from that "rarified" beginning. Now accessible, responsibly developed, Mustique is that exact spot "get off the grid", relax, and have "you" time.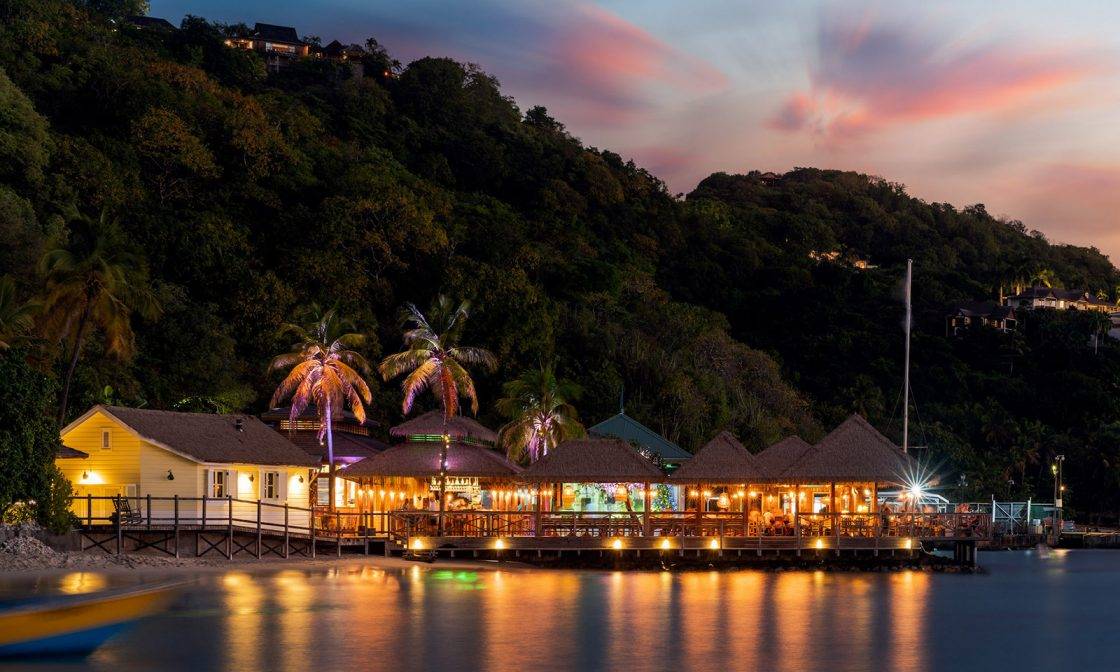 the ultimate island getaway
This fairly unknown Caribbean Island has been a favorite to many Brits, including Mick Jagger.
This island is glamorous and adventurous, and as laid back as they come.
There is plenty to do, or not do.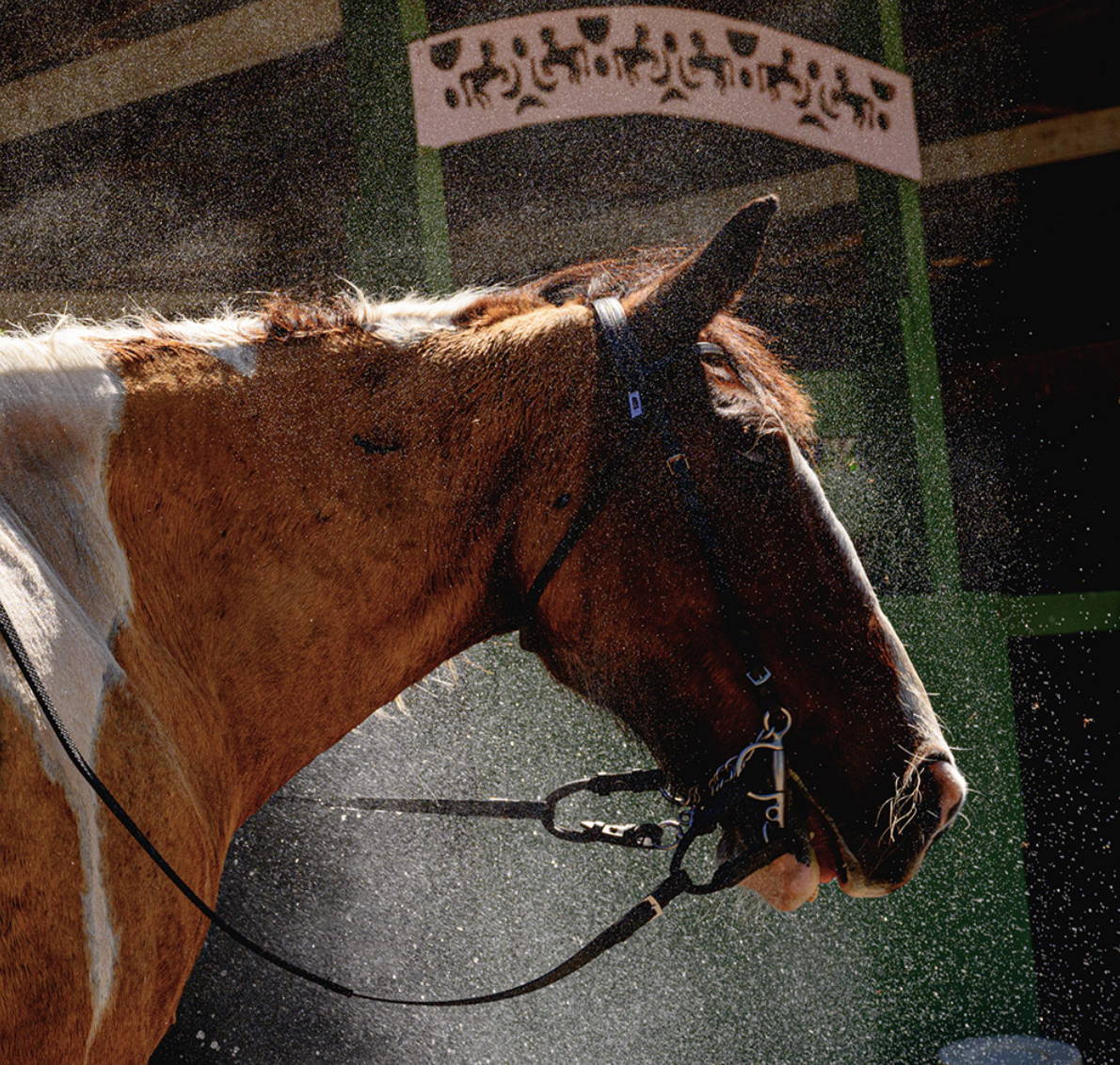 Popular is to explore Mustique on horseback. With world-class equestrian center and pony camp, the center can arrange full-day trips or private lessons. (Yep, a pony camp for the younger visitors.) Although we did double-check to make sure it wasn't a camp for ponies. ;-)
If golf is in the mix, a private 10-minute flight to (and from) Canouan to play their unique, championship course is available.
While the island is small, there are nine different beaches along a dramatic and unique coastline. Macaroni Beach, considered by many as one of the top 10 beaches in the world, is framed on the eastern side by gorgeous, deep palm trees and pristine white sand. Lagoons, turquoise bays, clear waters both beautiful and calm kiss the western side. Some sections of the island are ripped with a rocky coastline, reminiscent of the true Castaway experience.
With well-marked hiking trails and an easy map to follow, you can toss on a backpack and explore the stunning eco-diversity of Mustique's shores, inland trails and unique surroundings.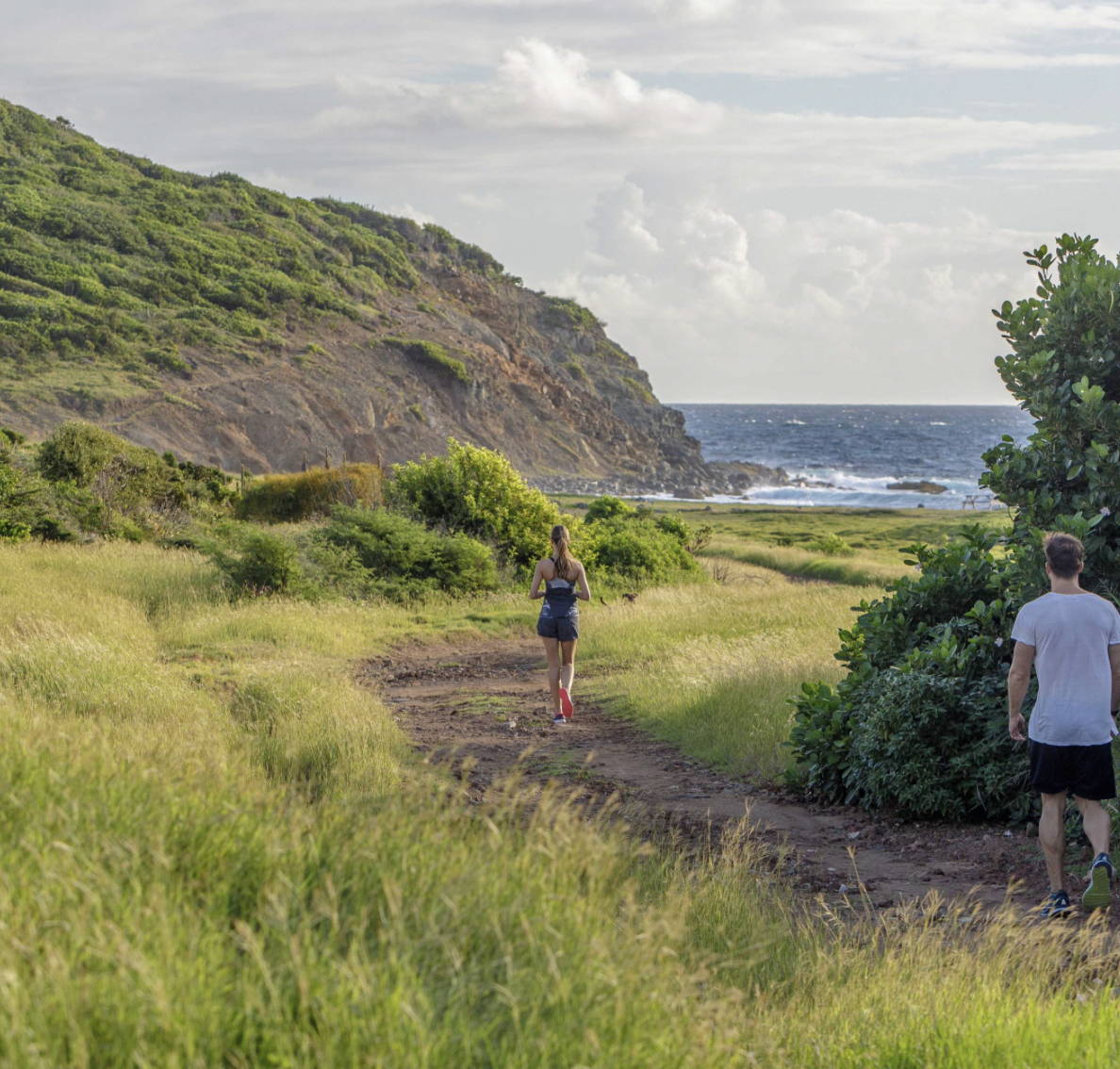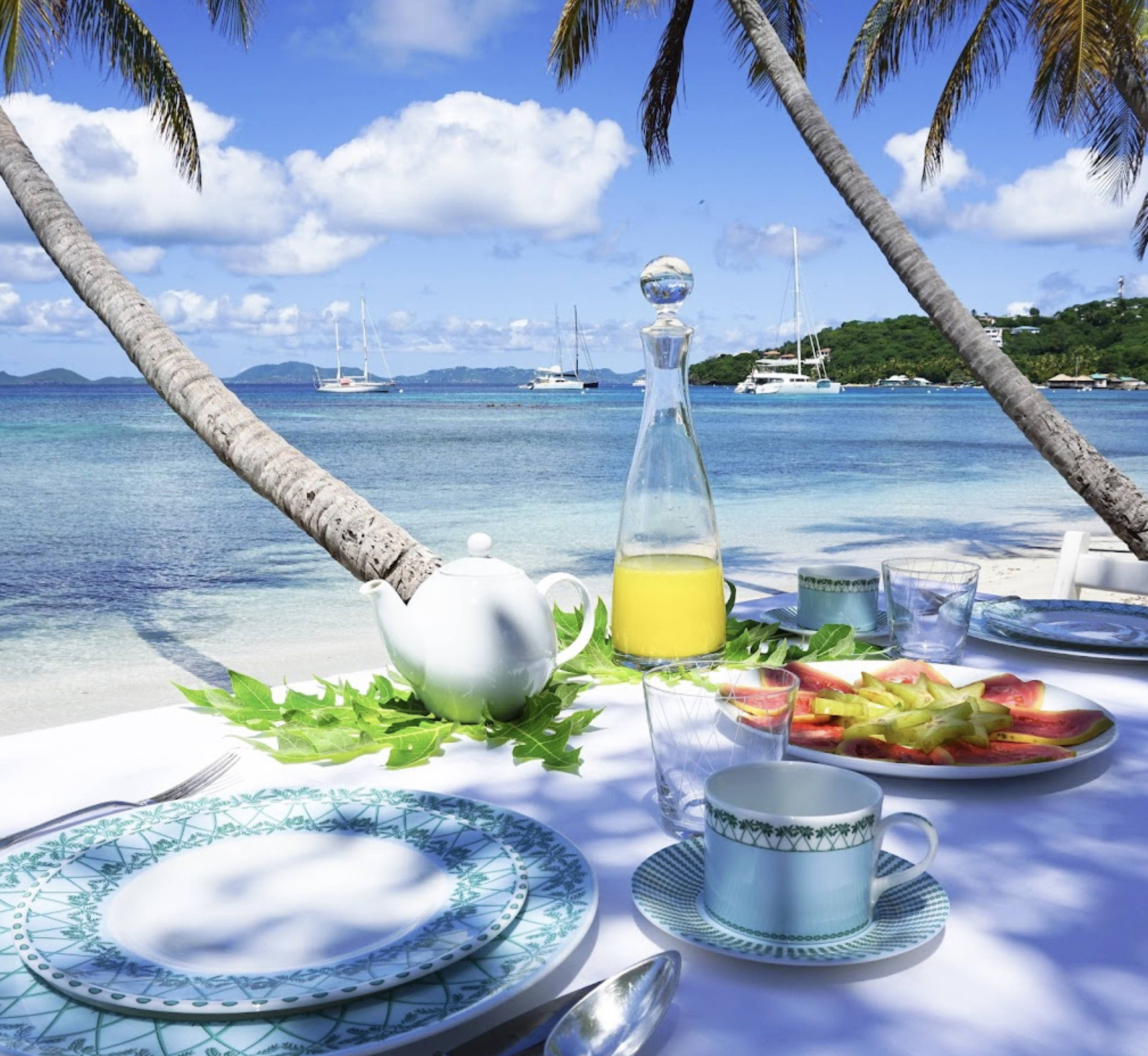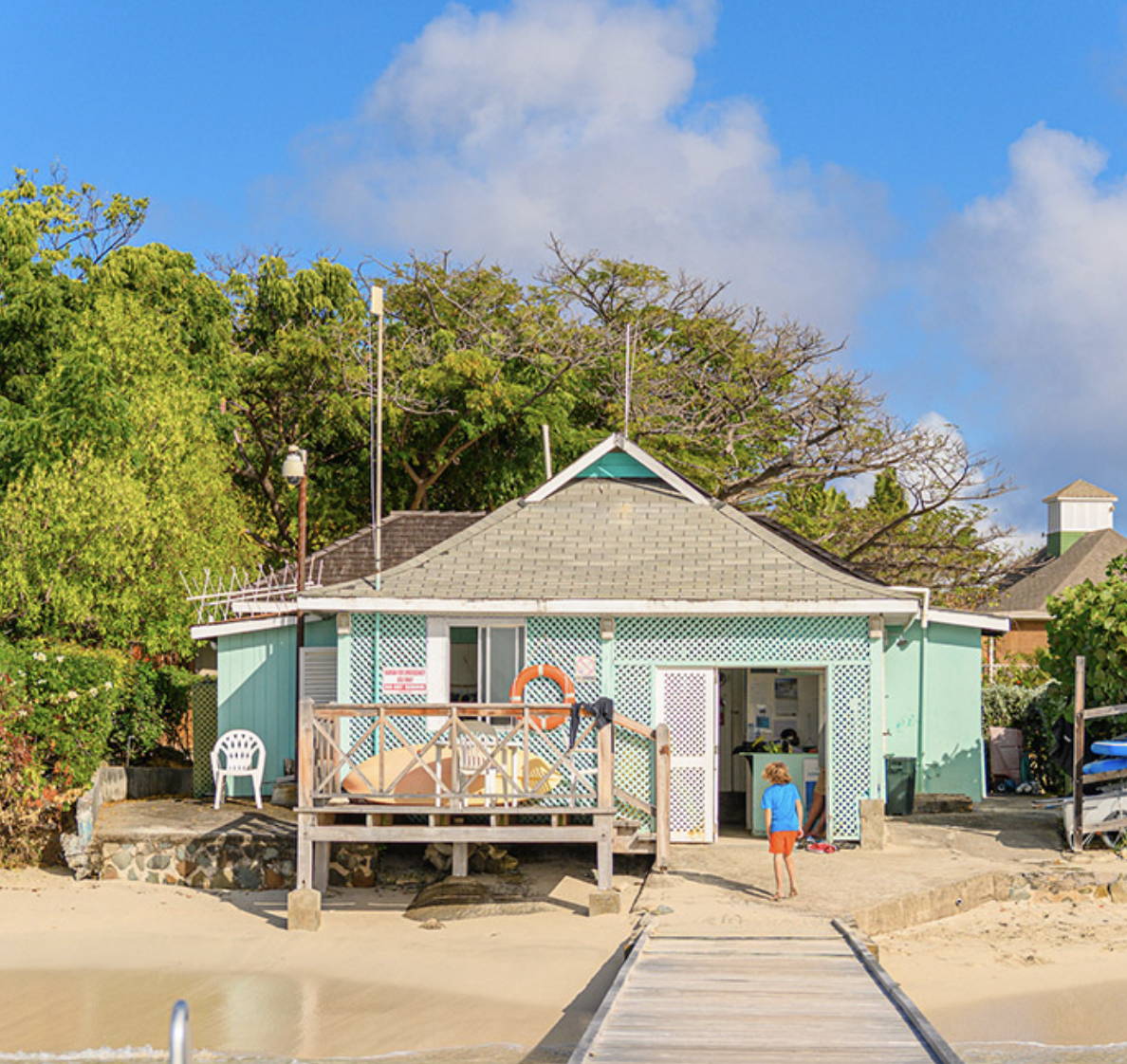 unexpected fashion and a partner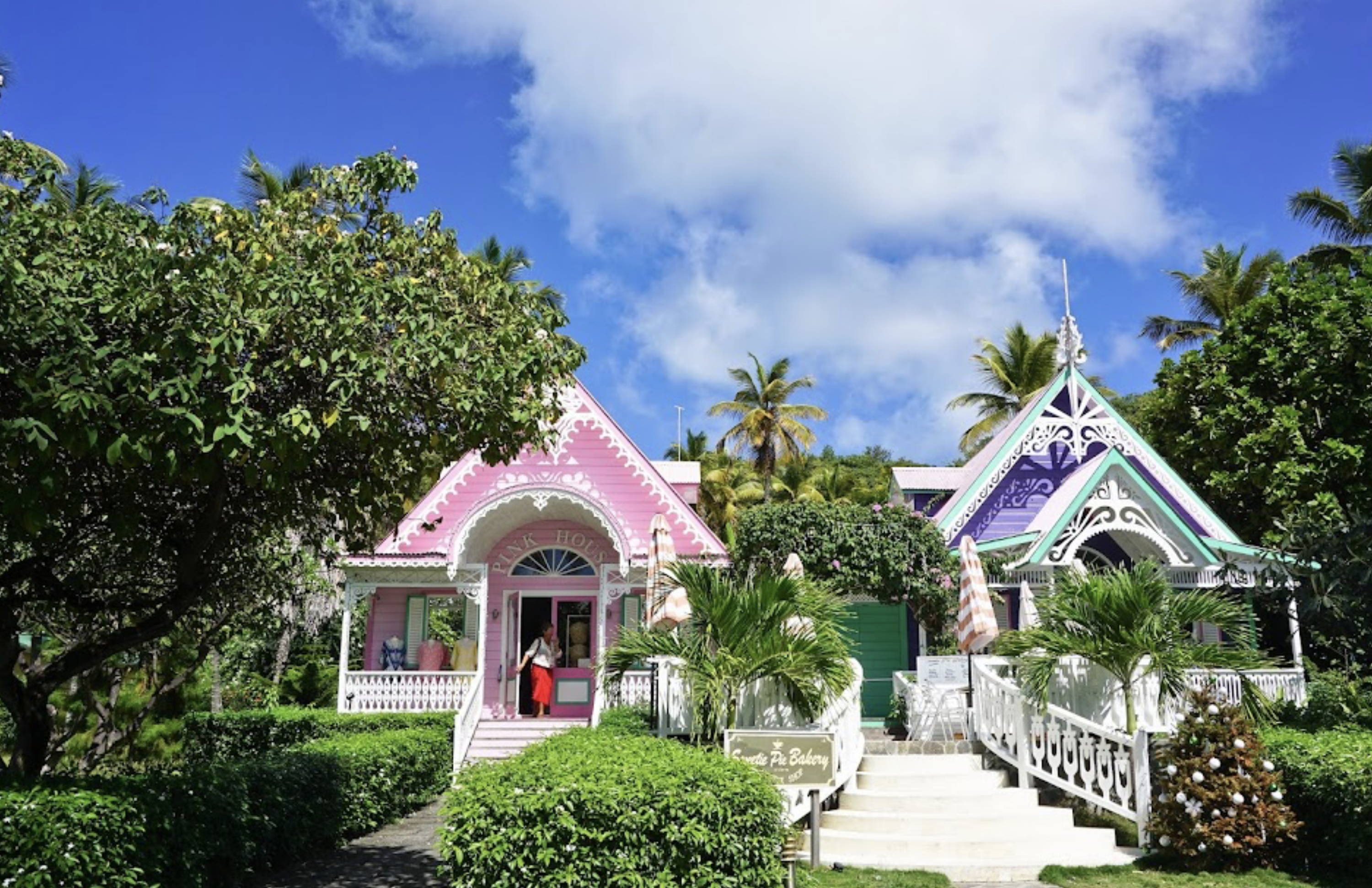 In addition to one of the most unique and gorgeous of the Caribbean Islands, it's home to the renowned fashion designer Lotty Bunbury and her signature store, The Pink House.
As fascinating as the hand-full of full-time Mustique residents are, from the tiny enclave in the Caribbean, Lotty developed her own fashion signature from the island under the labels Lotty B. and The Pink House. Wander through the island's main village, Lovell. You'll spot it.
Madda Fella is their exclusive partners for their women's lines at our anchor store, located on Zero Duval Street in Key West.
For decades Mustique was a hidden jewel for the jet-set. It is a private island owned by the Mustique Company, which in turn is owned by the island's land and homeowners. Over the past two decades it has opened up, but remains a quiet conclave with a "laid-back shorts and t-shirt vibe," yet "eclectic island chic", with people that respect others' privacy.
With that absolute, pure-play, island lifestyle 365 days on Mustique, toss into your luggage a set of Linen Beach Pants and the iconic, "Accent" Ernest Linen Shirt. Perfect combo for evening cocktails or dinner at Basils.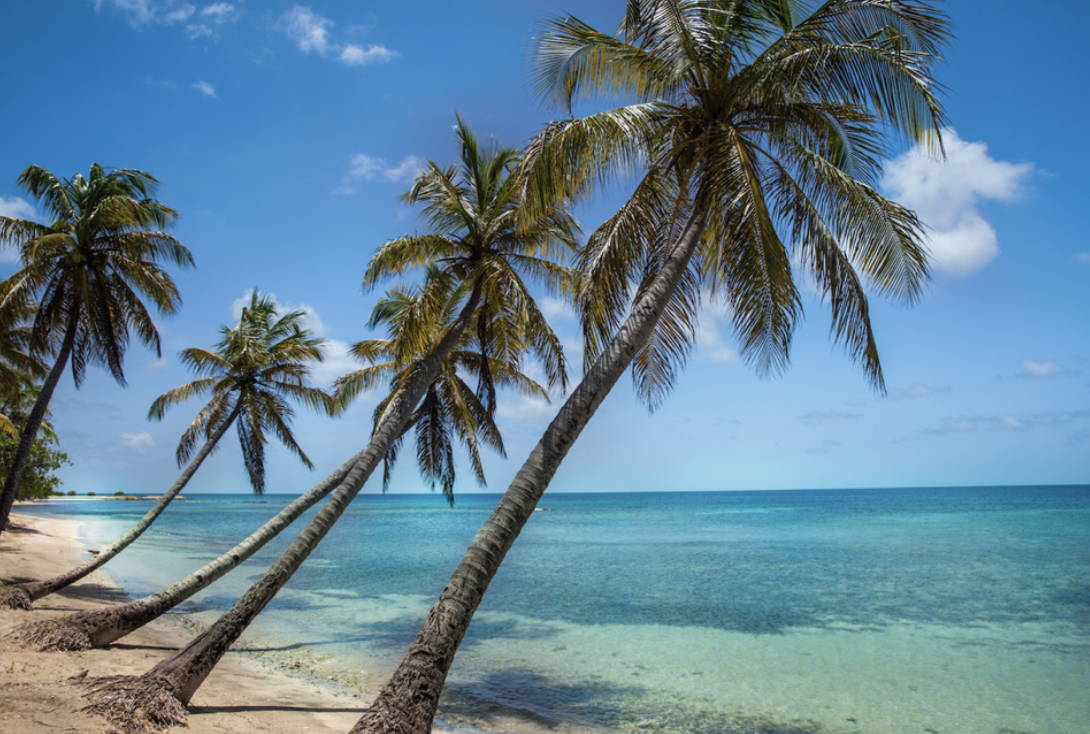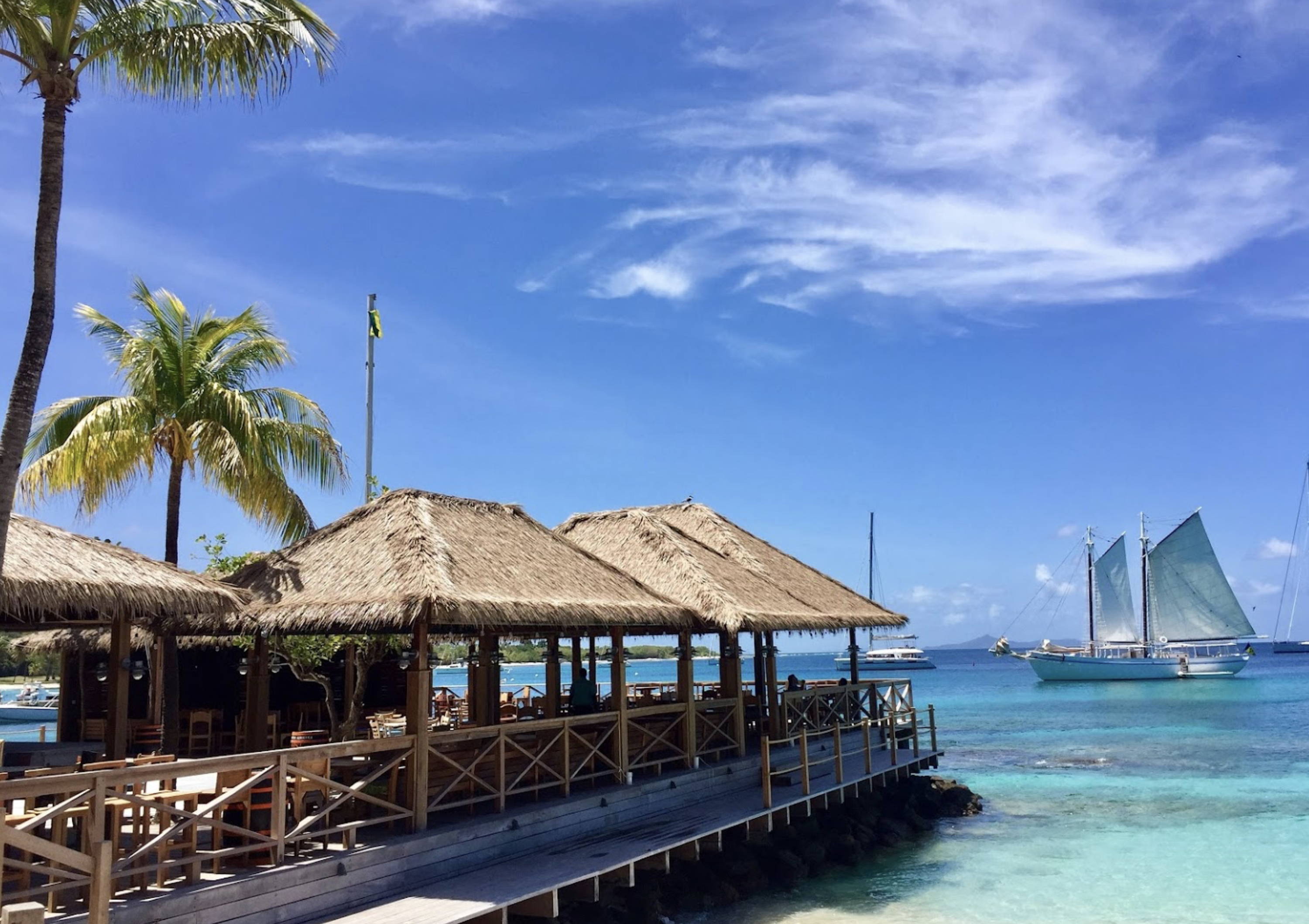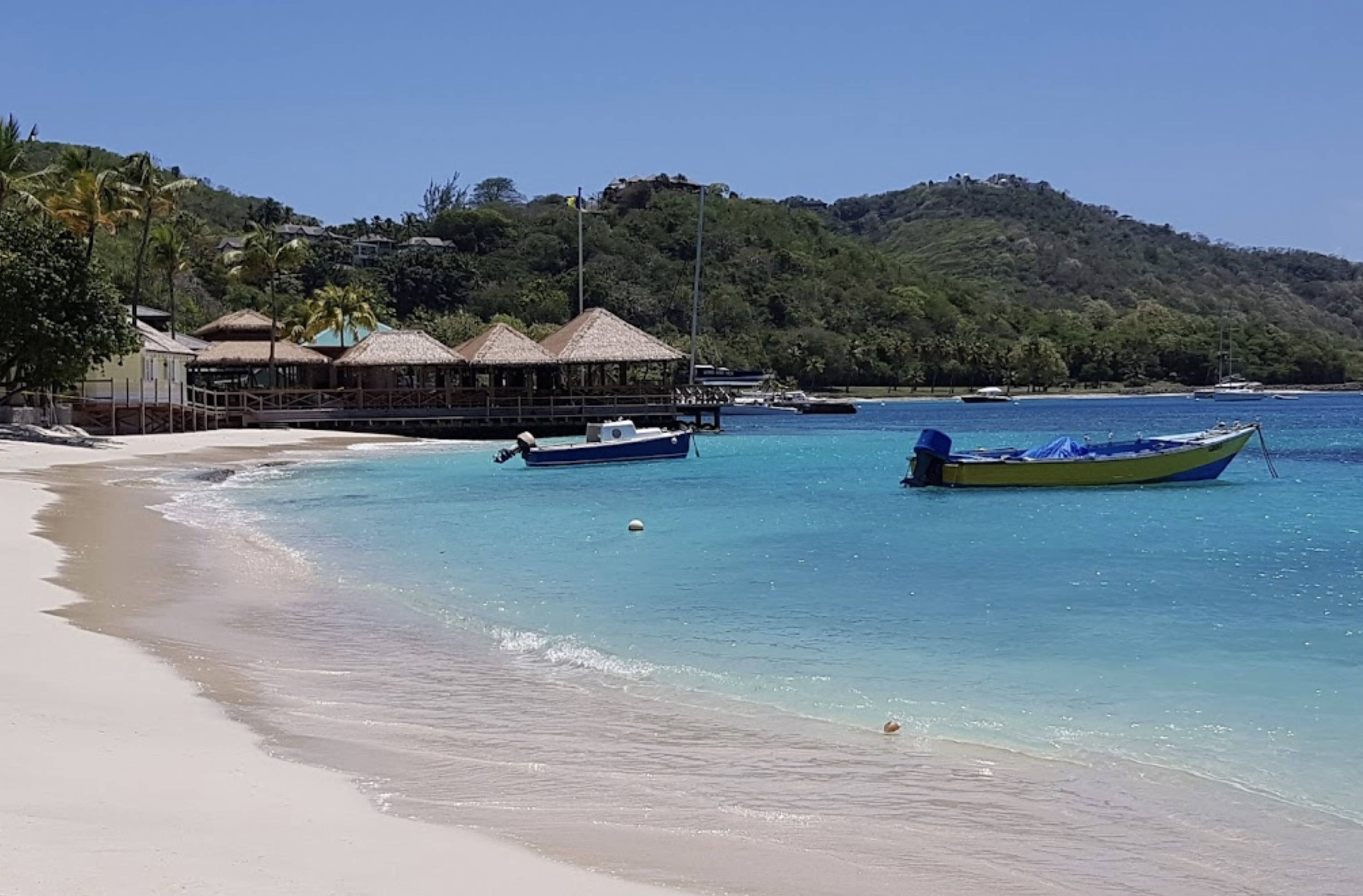 Actually, you can't go to Mustique without visiting Basils. Fascinating history: Basil Charles nearly lost his life in a motorcycle accident on St. Vincent. Showing strength and grit during the arduous recovery (lost a kidney in the accident), he caught the attention of Mustique's developer. He started as a barman at the Cotton House Hotel in 1971, which was the only hotel/inn on the island. In 1976 the owners saw an opportunity in building a bar for their jet-setting clientele, and put the 29-year-old Basil in charge.
The design was an open-air Balinese styled pavilion, set on Britannia Bay, and was an immediate hit. With a "no-camera" policy, British Royalty, movie and rock stars, plus the entourages partied the nights away.
It's still "the spot: for some privacy, some dancing, great cocktails and food and...regardless of who you are...a wonderful setting to enjoy the evening, be treated like royalty, and most importantly: re-find that joyful, carefree spirit from your youth.
We'd go with the yellowfin tataki, grilled catch of the day (always fresh), and their decadent cinnamon and banana donuts. Plus, the Basils Rum Runner cocktail. (Hey, you're on vacation...enjoy)
Here's a quick look at the view. ..Basils Webcam.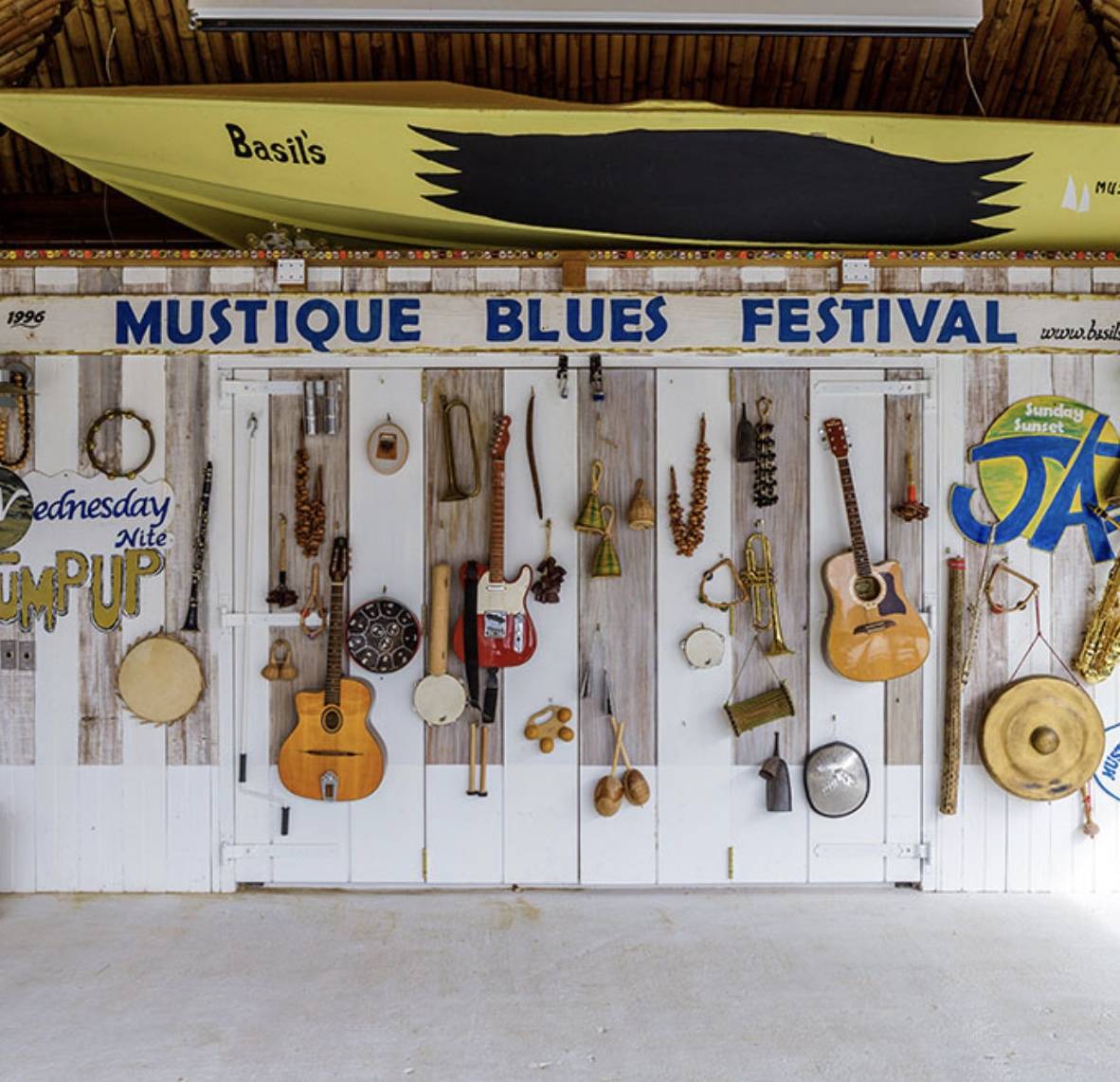 The Mustique Blues Festival, hosted by Basils, is one of the most talent-laden blues festivals throughout the Caribbean. Annually, it's the last week in January and first week in February. Details are on their site. When there, catch Jump-Up Wednesdays (dance), Sunday Sunsets, Taco and Tequila Thursday...or quite frankly anytime from 10 am till "late." Yep, gorgeous views, great food and beverage...and perfectly fun.
Ya know what, just go ahead and do it. Email them at reservations@basilsbar.com. You'll figure everything else out. ;-)
In addition to enjoying Basils, wander down to the "Happy Hour & a Half" at the Beach Cafe on a Friday evening. Love that attitude! While there, enjoy their "Cook on the Sand" with true, open-flame cooking and an absolute feast to accompany.
Don't sweat it, you'll be burning plenty of calories during the day. Seriously, how often do you get a full-on "Castaway," open-flame cooking with drinks delivered to you, experience?
Here's what to do. You can either book private villas, check-out The Cotton House or source directly.
The best starting point for all Mustique travel details are here.
There are two ways to get there. Either fly into St. Vincent, St. Lucia, or Barbados. From there, you can be "fast-tracked" to either fly into Mustique on one of their Twin Otter aircraft or you catch a rum drink and have the catamaran deliver you (about one hour). Either way...do it during daylight. The landing strip on Mustique has no nighttime access.
Overall, here's our "take" on this gem. A while back it would have been considered unreachable. The private money put into the island and its infrastructure back the last 50 years create a truly unique island experience. It's quiet. Very laid-back. Informal classy. Ample activities to keep those muscles toned if you choose, and delightful rum drinks to enjoy while kicking back on any one of the stunning, peaceful beaches.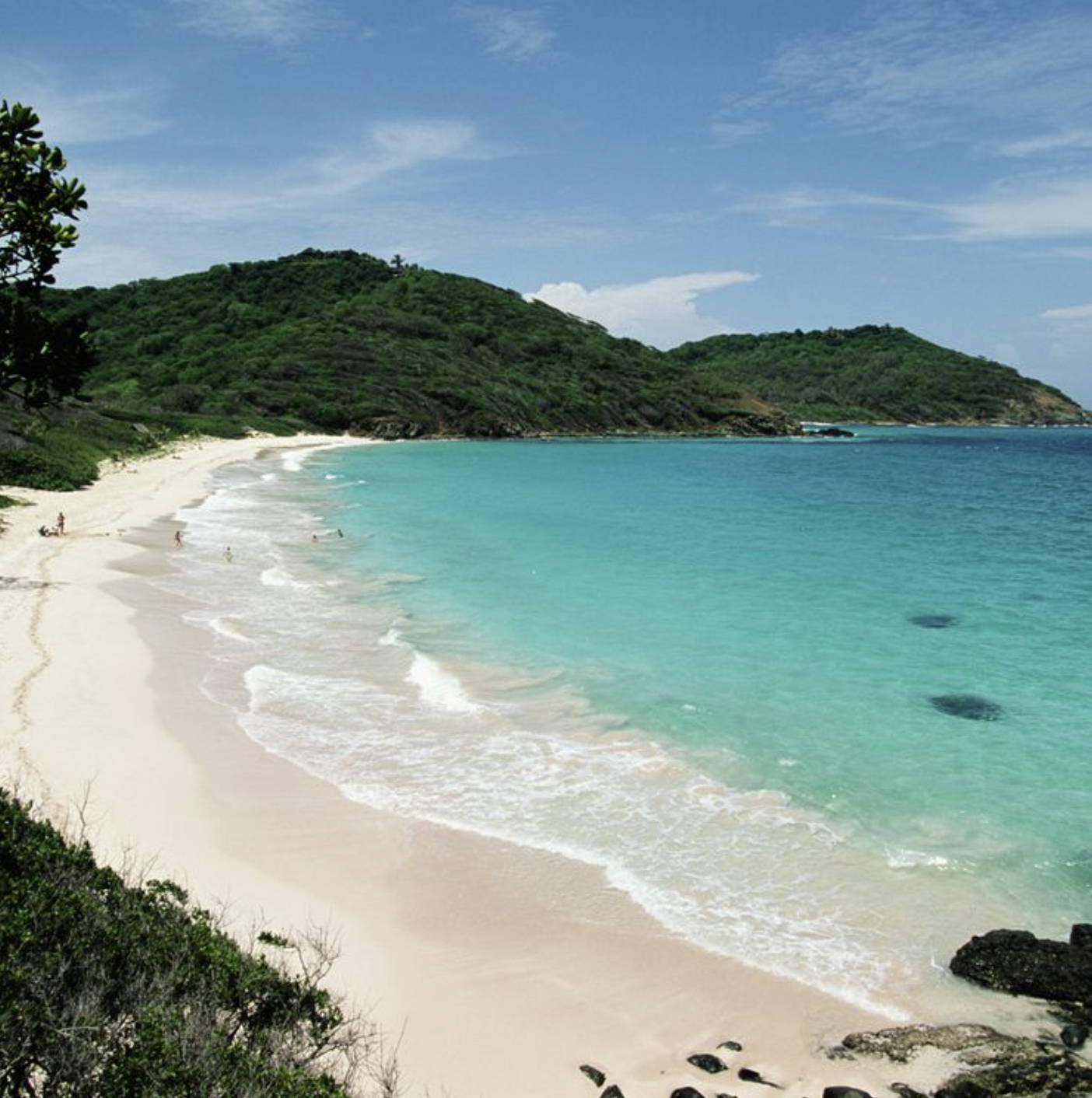 ---