The Nautical Burger
Family dropped in for a quick fishing trip earlier this week and hit upon some beautiful mahi-mahi about 7 miles from the island. First, many thanks to Capt. Mike from Compass Rose charters for pivoting with weather conditions and pulling a great day together. They snagged Atlantic sailfish, tuna, and mahi-mahi.
The question that defines all great culinary minds was raised...what's the best way to grill up these gorgeous filets.
Took a sip of dark rum and gave the "Cliff notes" answer (that's Cliff from Cheers, not the little cheaters we used in high school). Here's what you need to know.
First, a little background...
Mahi-mahi is the perfect "in paradise" fish. Derived from South Pacific islanders, it means "strong-strong". (also known as dorado and dolphinfish). It's slightly sweet, firm, and easy to work with on a grill.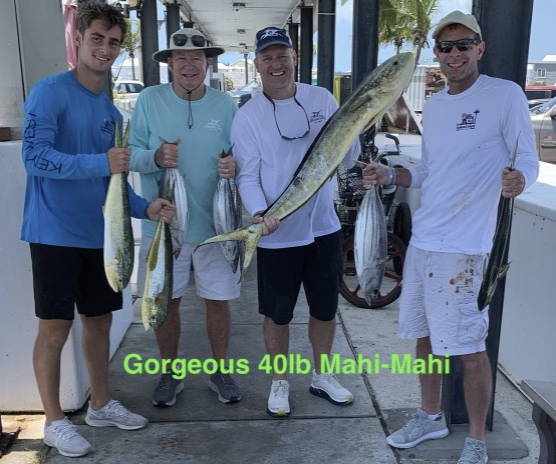 These guys are "the rabbits of the ocean", and are considered the fastest-growing wild fish. They grow up to 2.3 inches/week and 40 lbs/yr. At five months, they are mature and about 5-7 lbs. The world record is 87 lbs, caught off the Pacific coast of Costa Rica. The USA record is 77 lb, 2 oz caught up the keys in Islamorada.
They are also strong and fast, hitting top speeds of 60 mph. Mostly found in tropical and sub-tropical waters, they are a blast to catch...strong and aggressive fighters, they will hit the surface, tail dance then dive deep. Give them 1 second of line slack and they'll toss the hook.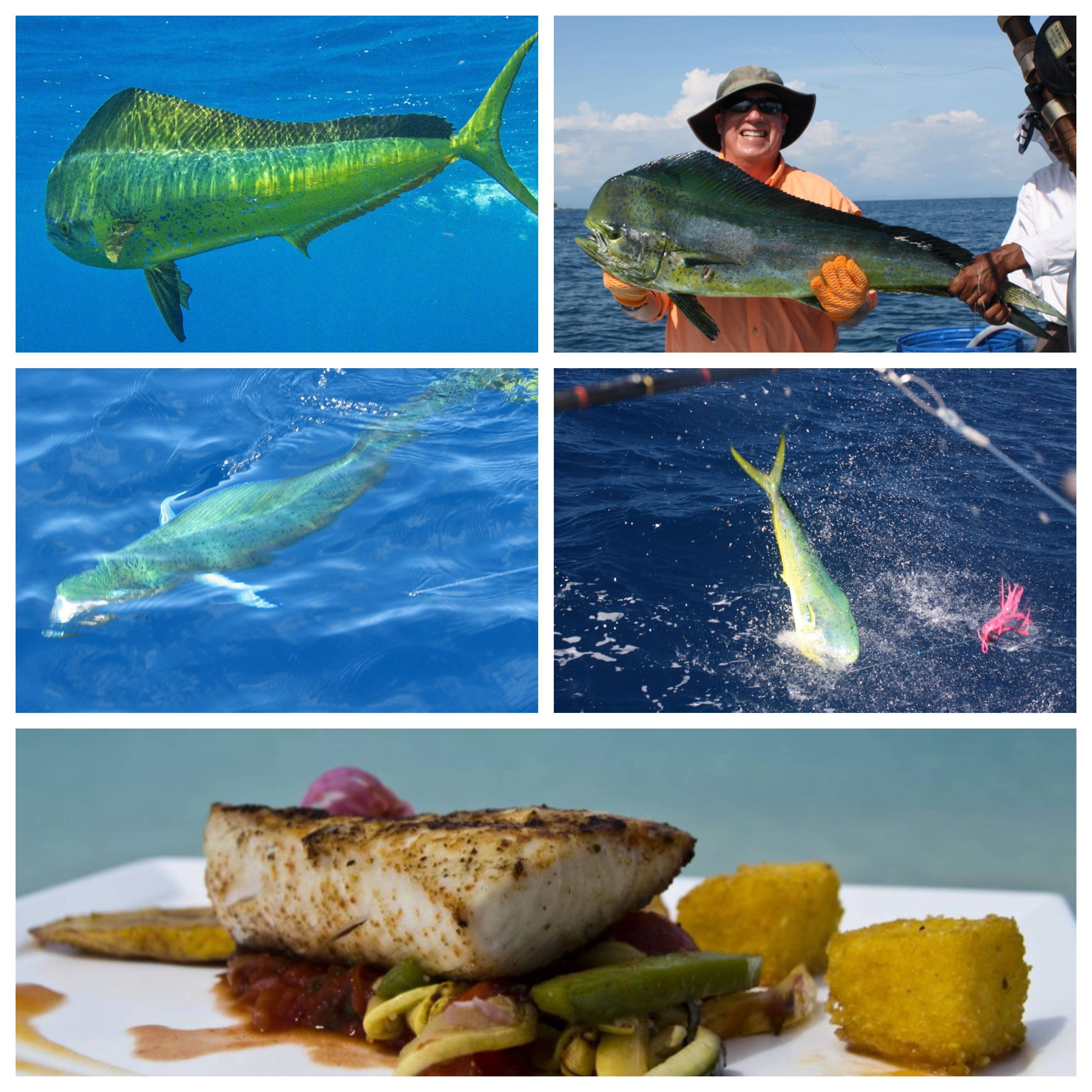 If you are looking for that truly outstanding alternative to the burger, grilled mahi-mahi is an excellent choice.
The elegance of this fish is in its simplicity. Here are some steps to follow for a great culinary experience...
Make sure your catch is fresh or well-thawed. If frozen, soak in cold water (never warm or hot water) until completely thawed. Seriously, do not toss it on the grill if it still has frozen spots.
Preheat your grill to 350. That's your ideal temperature for an even, thorough cook.
Important tip. Mahi-mahi is a lean fish and can "dry out" if you overcook. Brush each of your fillets, both sides, with melted butter or your favorite olive oil. This will pop a quick "infusion", add some juiciness as well as help prevent moisture loss.
Some additional suggestions for making it your own: Start with 2 tbsp of olive oil, 1/2 tsp of salt, and 1/2 tsp of pepper. You are good right there, or add in 1/2 tsp of garlic powder of 1/2 tsp of paprika, or 1/2 tsp of Italian seasoning. Or, 1/2 tsp of your favorite seasoning. There are multiple options, and these are just a few, but remember, keep the seasonings and marinades simple. The mild, sweet taste of the fish can be "overrun" with a heavy hand.
Season up the fillets with your marinade. 
Under that medium-high heat, we're looking for about 5 minutes per side, assuming a 1-inch thick fillet. If less, you may not need to flip. 
Mahi-mahi is done when the color is more opaque and the fish flakes easily with a fork. Mahi-mahi only needs to cook to an internal temperature of 137°F. That's less than a medium-rare temperature for steaks.
Drizzle a little fresh lemon juice just before serving.
The real secret here is don't get distracted by grabbing a beer, or chatting/texting while the fish is on the grill. (Sipping a cold one while monitoring the grill is fine and recommended). Good luck!
---