Great Kayaking Adventures in Florida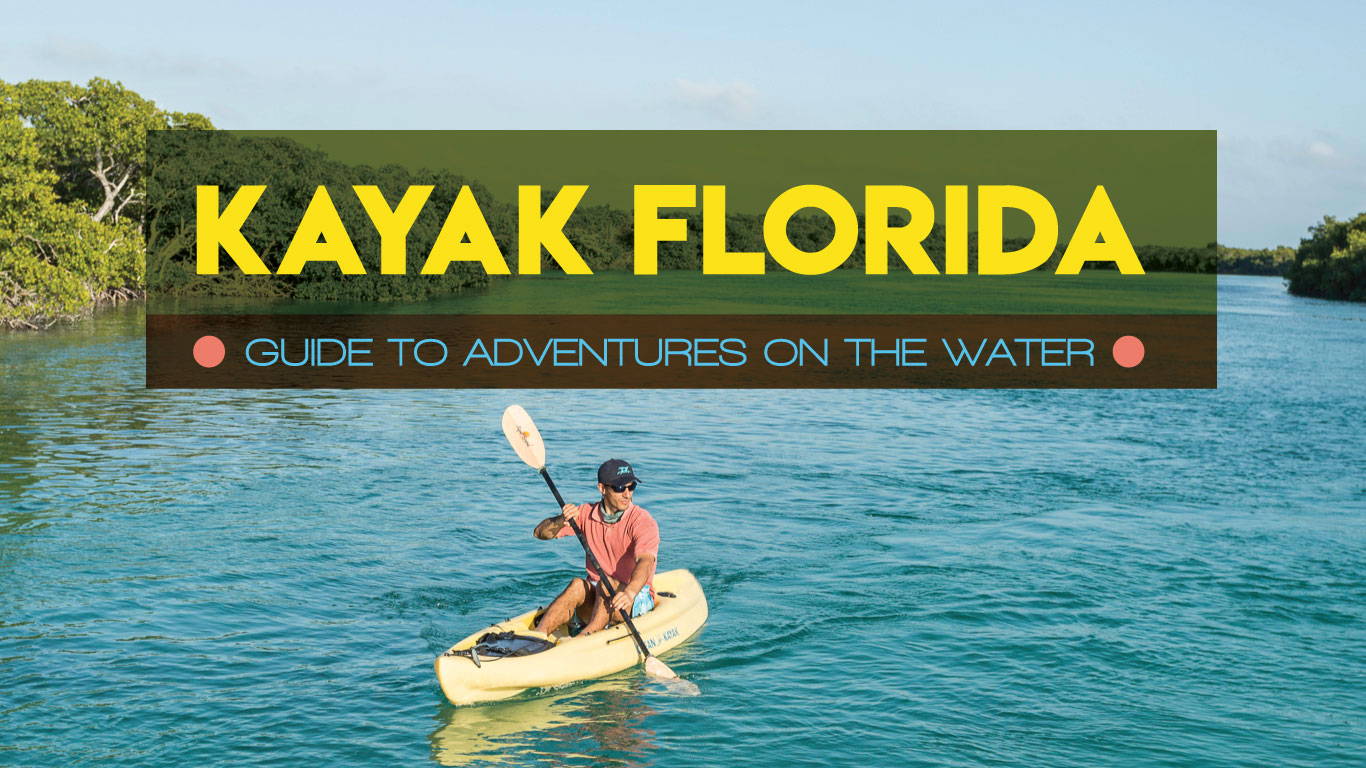 Florida, with the longest coastline of any state, is home to some ideal and unique kayaking experiences. Our adventures start up north in the Florida Panhandle and work their way down to the Southernmost Point. Sit back and paddle along with us.
North Florida – Panhandle
---
Ft. Walton – Western Lake
Experience kayaking in lakes that are extremely rare in terms of their geography. These are coastal dune lakes, featuring shallow irregularly shaped elliptic depressions that share an intermittent fresh and salt water connection, in this case with the Gulf of Mexico. This type of lake is only found in Walton County Fl, Madagascar, New Zealand, Australia and Oregon.
There are 15 of these lakes, and the second largest is Western Lake, located in Grayton Beach State Park. Here, you can either bring your own or rent kayaks from the ranger station. Note: Not all of the 15 lakes have kayak rentals, so check before you go.
Kayakers can paddle their way through darker tannic waters, surrounded by dunes and still be able to look out over to the clear aquamarine waters of the Gulf of Mexico. These lakes are perfect spots for beginners as the waters have no strong current and are generally well protected from wind, providing a smooth experience, in a relaxed environment.
One great feature is that along with kayaking, there are walking trails through the park and beach access to the Gulf of Mexico. So, if you want to put the paddle down for a bit, Western Lake provides plenty of other options.
Kayak Terminology - Portage – To carry a kayak over land to get from one waterway to another, or to avoid a rapid.
Tip – Dress to suit the temperature of the water, not for the temperature of the weather. Temperature of the water is as important if not more so, than the air temperature.
Fact – A group of dolphins is a called a Pod. Pods vary in size from two to 15 dolphins.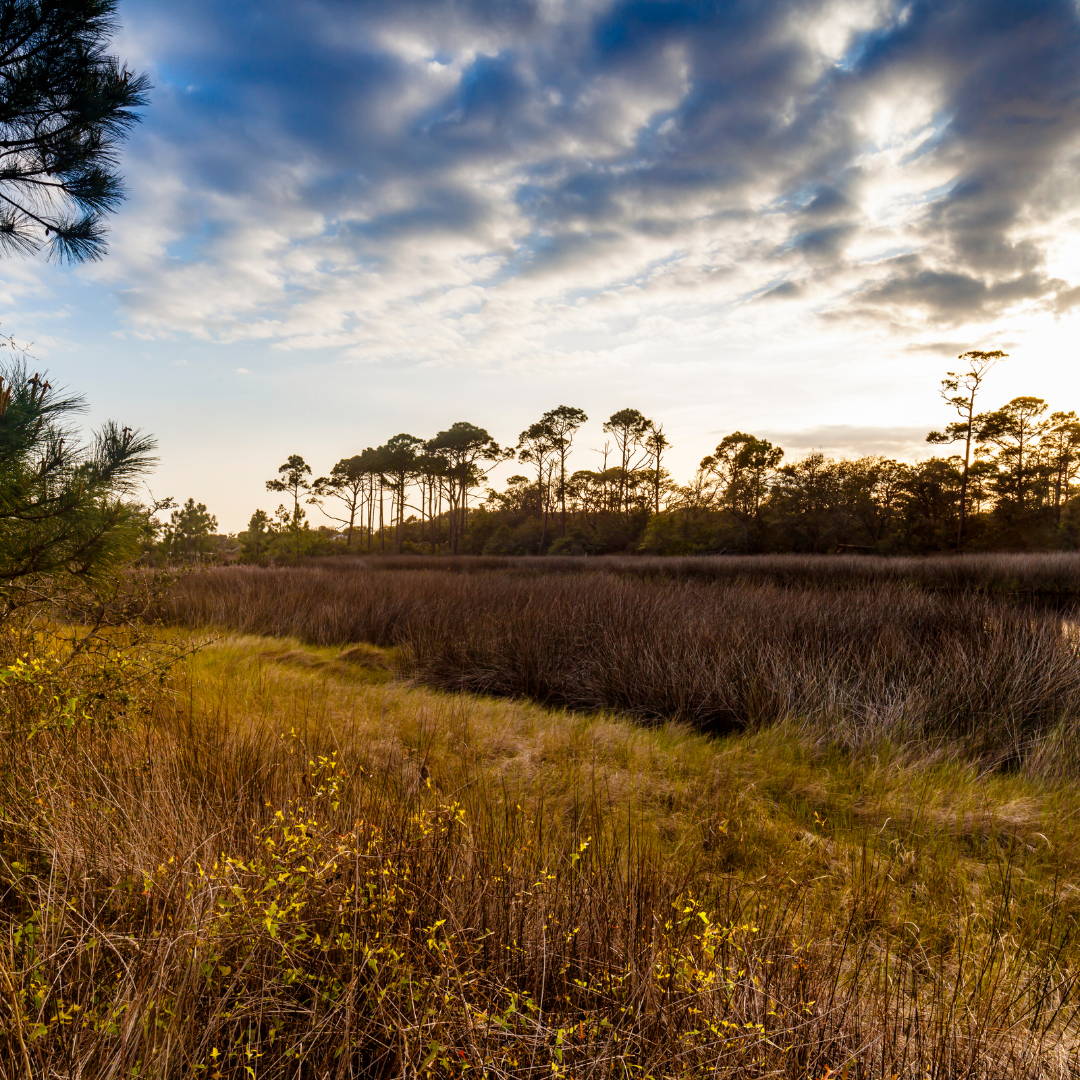 Suwannee River – White Spring
You may have heard the old song about the Suwannee River with its odd lyrics, but you need to know that kayaking this river is a hidden treasure. Running from the Okefenokee Swamp in Georgia to the Gulf of Mexico, there are great segments to kayak. We started out our trek from White Spring and since we needed a shuttle back to our car, we rented our kayaks from American Canoe Adventures.
There are different trips ranging from three to eight miles, and of course we went for the 8-miler. The trip was filled with beautiful scenery, from the oak trees, to the pine and cypress trees along the shore. The water is dark, from the vegetation tannins and there are interesting rock formations along the way.
There a plenty of spots to stop and stretch your legs or have a snack and enjoy a drink before heading further downstream. We wore our All Terrain Shorts which are quick drying, and perfect for those short jaunts when we did a little exploring on shore.  
One thing, this doesn't appear to be a high traffic location as we gleefully felt like we owned the water. You will see homes and cabins along the route though, so it does not feel like you are isolated from the world, rather, just very peaceful.
We saw song birds, a few deer, turtles, but only a few of the state reptile of Florida, the alligator. A great place to get away for a day or a few days if you want to venture into the nearby state parks as well.
Kayak Terminology - Strainer – A tree or branches that allows water to flow through but creates a trap for kayaks.
Tip – If kayaking on a breezy/windy day, the water will be choppier. Also, when heading out, go into the wind. Why? When you are more tired, and are paddling back, it will be easier paddling going with the wind.
Fact – Pelicans do not just eat fish. Although fish is their specialty, they also prey on crustaceans, turtles, amphibians and even other birds.
Central Florida – Gulf Coast
---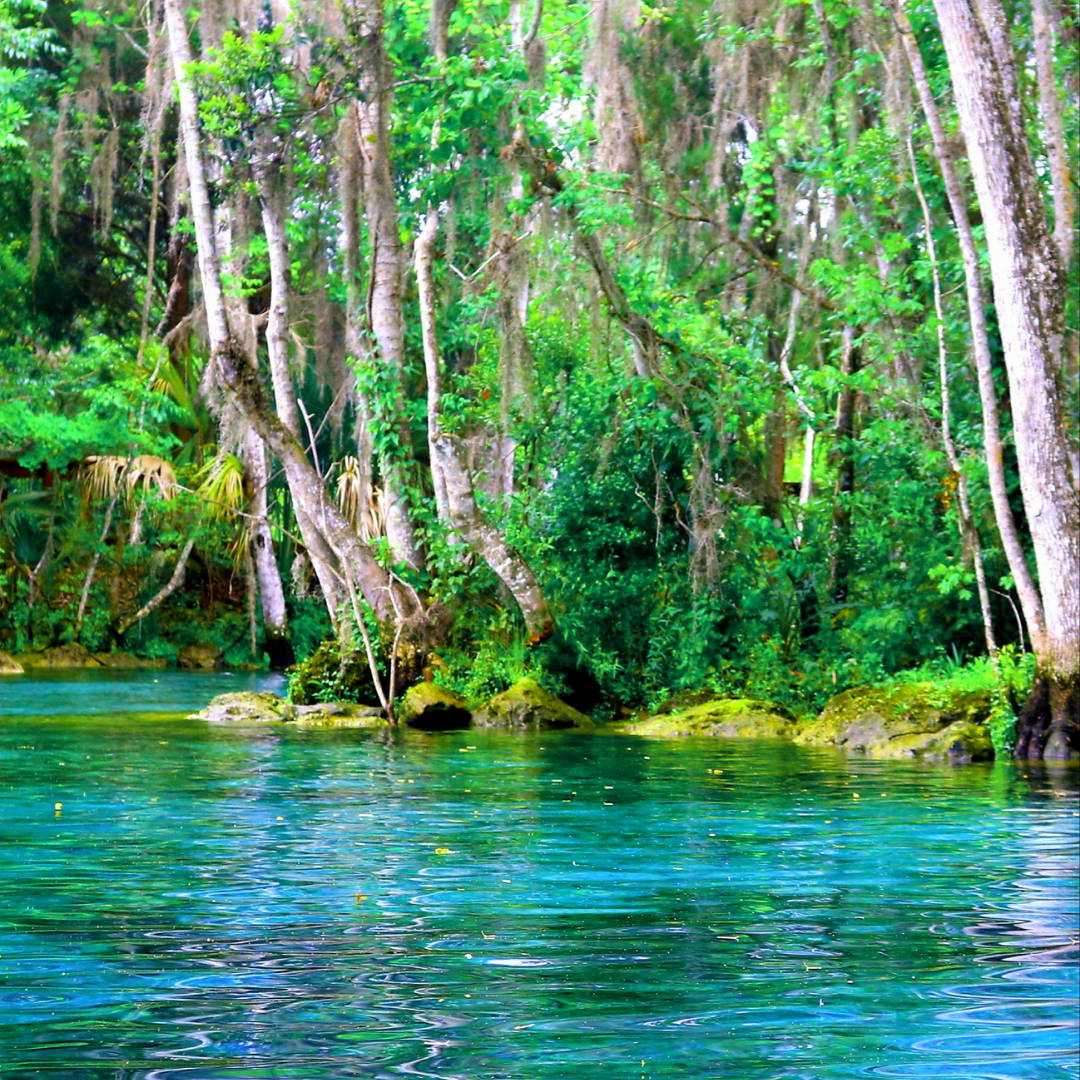 Located about an hour and a half north from the city of Tampa Bay is a fantastic place to kayak and likely catch sight of manatees as well. Crystal River is home to several facilities that offer kayak rentals and places to drop in your own kayak for a day.
Featuring natural springs and clear turquoise waters, this location provides a great place to catch site of manatees in the winter months, (mid- November to the end of March). The waters in and around Crystal River stay warm, and manatees LOVE warm waters.  
The Crystal River flows to the Gulf of Mexico. So, for those that would like more exercise than a relaxing scenic tour, Crystal River has that as well. If renting kayaks, most locations want you back by 4pm, and if not back, expect an upcharge for each minute beyond that time. Guided tours are available and generally last two to three hours.
Check out the Three Sisters Springs, which you can only access directly from the waterways in kayaks or canoes. This area features three springs that have many sand boils and vents. Sand boils occur when water under pressure pushes up through a bed of sand, making it look like the water is boing. Remember to bring your phone/camera …in a dry bag of course, for those great nature shots!
Tampa - St Pete – Shell Key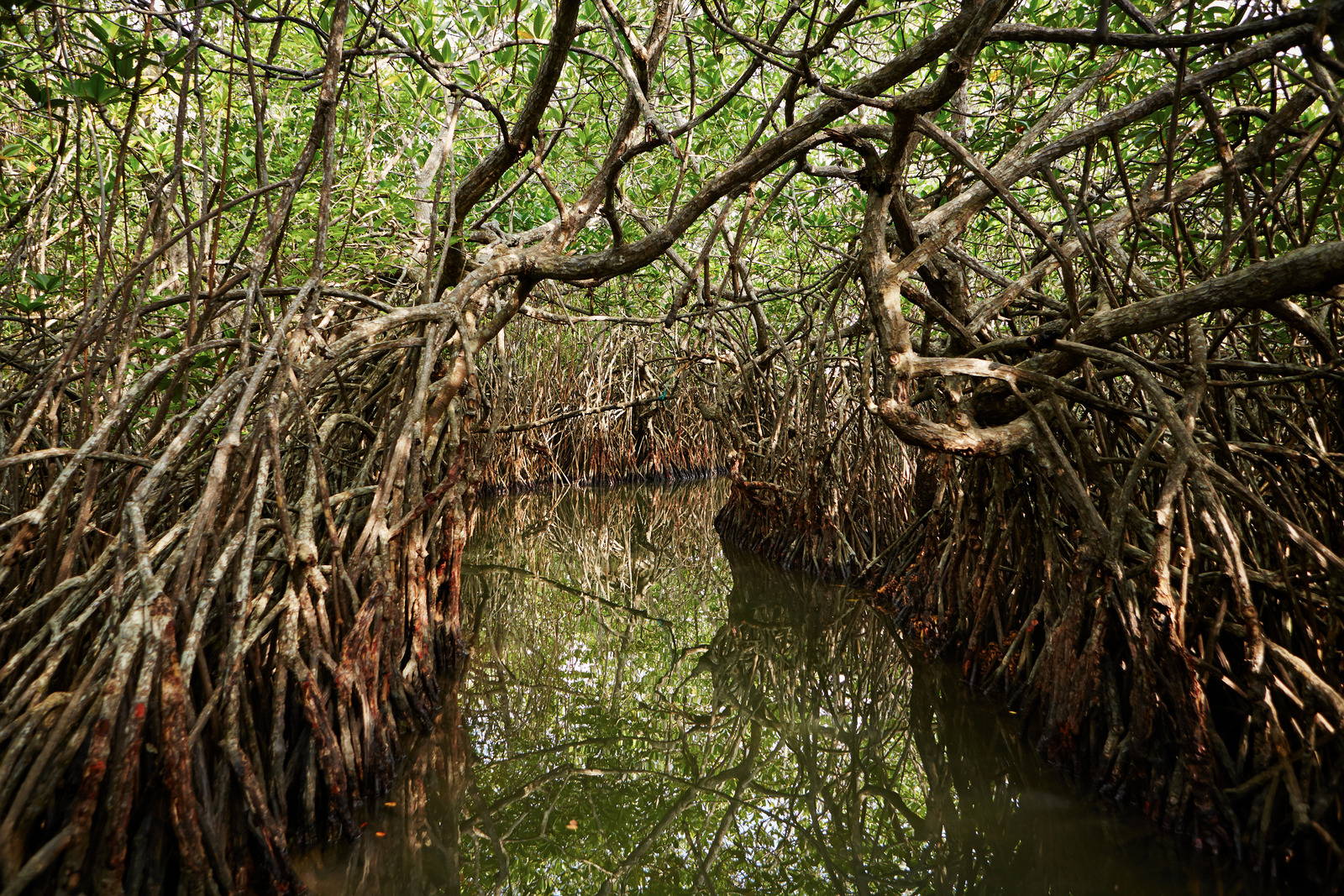 A great scenic area we like to experience is Shell Key. Many providers offer tours in and through the mangrove tunnels in the area. These tunnels are narrow areas where mangrove trees are prominent.
The mangroves form these natural tunnels and you will paddle slowly alongside their trunks, and you may have to duck down as they arch overhead as you slowly make your way through the canopies. The canopies also provide welcome shade for trips that occur during the hottest afternoon hours.
Keep an eye out for the birds and aquatic life. From pelicans, to egrets, herons, and ospreys, to the rays, dolphins and manatees in the water. Photo opportunities abound as you gently glide through this unique ecological setting.  
Note that the tours are around four miles, last about two and a half to three hours, so you should be at least in moderate physical shape to participate. Children must be 8 years old or older and if under 14, must ride tandem with an adult. The kayaks provided from many providers are clear, for exceptional viewing.
Ever tried NIGHT KAYAKING?? Shell Key has several locations that offer night kayaking. These are often referred to as 'Glow Tours'. On these tours, there are underwater LEDs that will give great visibility to the clear water.
Here is where those clear kayaks come in very handy for these excursions. If you want to shut out the cool evening breeze, the Castaway Hoodie is the perfect companion for some evening glow paddling.
The Glow Tour is a bit shorter, usually about an hour and a half, depending on how active the marine life is that particular night. Definitely a unique experience, but be sure to remember the bug spray for this evening/night trek!!
This barrier island is a hidden gem just off the West coast of Dunedin, Florida, near Clearwater. To get to the island you can take a ferry from Honeymoon Island. (Note: if you take the ferry, you have a 4-hour time limit before you must return). The ferry is $16 for adults round -trip.
So don't worry about the time or the $16, bring your own kayak or rent a kayak and paddle over to Caladesi Island. Why not driver there?? You simply cannot get there by car.
Before we get to kayaking, you may ask, what is so special about this place? We can't even drive there! Well, the Caladesi Island State Park beach, has been rated the 7th best beach in the country in 2021, and ranked 6th or 7th by Dr. Beach for the past several years.
OK, let's get back to kayaking. Rent a kayak or drop in your own at Sail Honeymoon, and then enjoy the 20-minute excursion over the calm, shallow, turquoise water to Caladesi Island. The island has a three-mile kayak mangrove trail that is fabulous. Take this leisurely trail for a great place to spot eagles, the great blue heron, and loads of other species of fish and birds.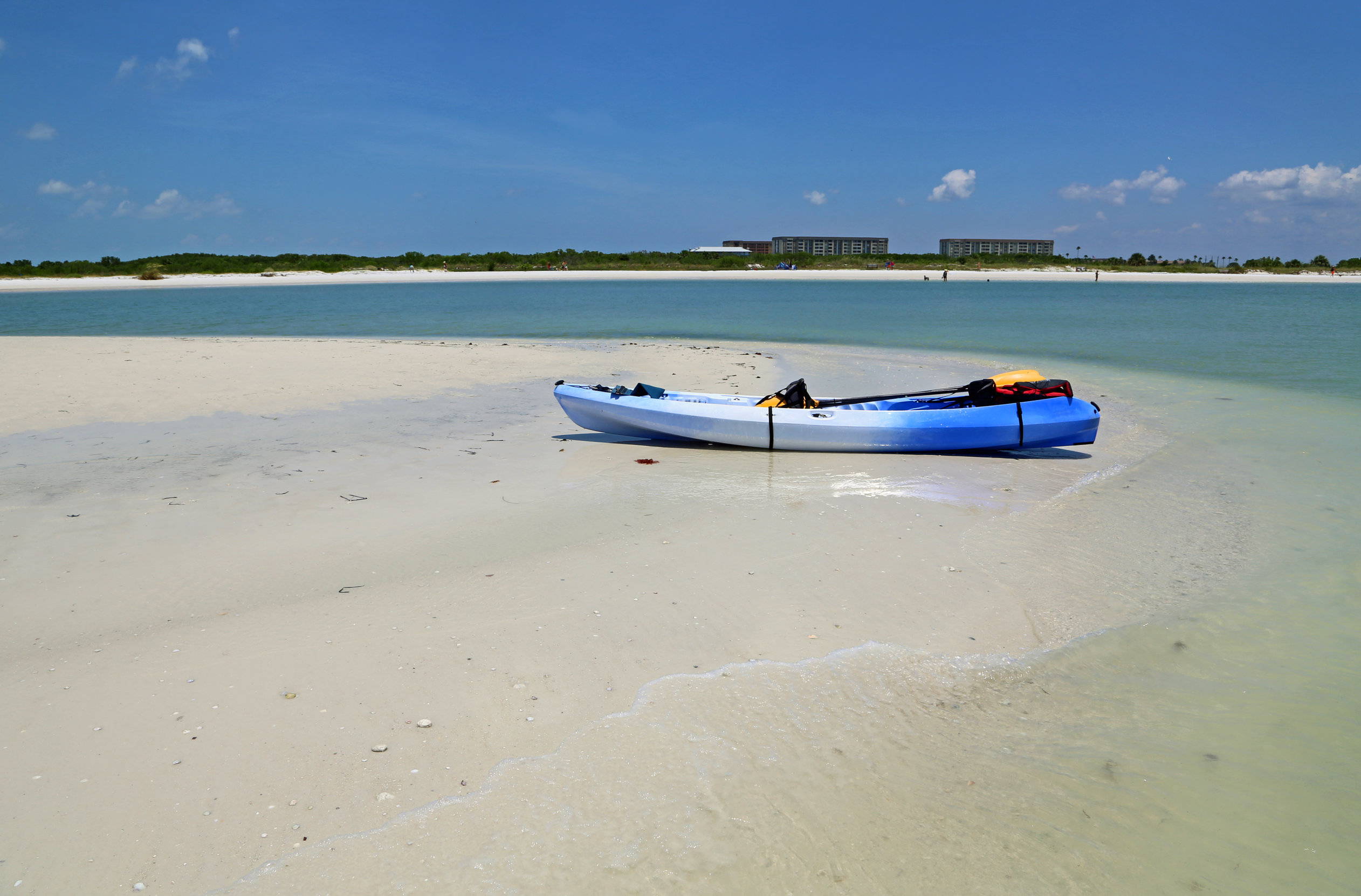 When done exploring the mangrove and surrounding scenery, pull up on the island's pure white beach comprised of crystalline quartz sand that is soft and 'squishy' at the water's edge. This is a natural beach and sea grass is allowed to stay on the sand. Thankfully you have on your Sandbar Swim Trunks in case you want to cool off in the inviting blue waters.
Worried about too much sun… you can also rent umbrellas here too. Chill out, but keep your eyes peeled for the majestic dolphins passing by too. Note, alcohol is not permitted on the island.
If you like sea shells, take walk along the beach, and check out the diversity of shells resting on the sand. By now, the day is winding down, time for the return trip via kayak. This is a place you will never forget.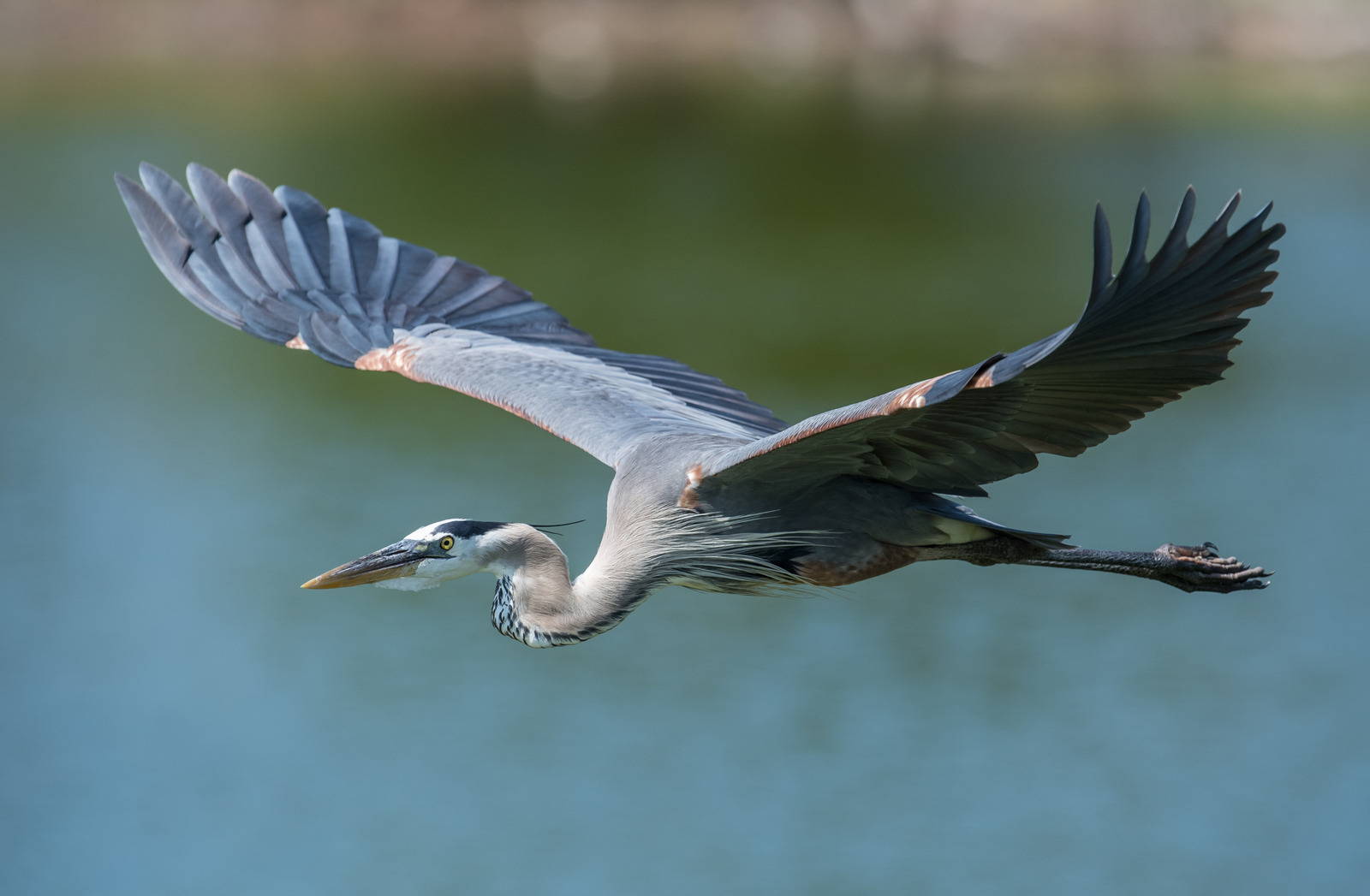 Terminology - Reading Water – Ability of the kayaker to find the safest route through rough whitewater.
Tip – Always check the weather before heading out on your adventure.
Fact – The great blue heron is the largest heron species in the US, reaching about 4 feet tall. Even though they are large, they only weigh 5 or 6 pounds. They can fly up to 30 miles per hour.
Central and Eastern Florida
---
We head eastbound across Florida, towards the center of the state and the Atlantic Ocean. Let's hit the coast first.
Don't let the name fool you. As with most kayaking expeditions bug spray is a welcome friend. Located at Canaveral National Seashore's North District, Mosquito Lagoon can be accessed from New Smyrna Beach. Here you can rent or launch your own kayak. As you venture out, you will see Florida at it existed before human development.
The lagoon features easy to moderate paddling as you wind through the islands located throughout the lagoon. Shipyard Island has all sorts of wildlife, from turtles, crabs, and of course alligators. (Where can you go in Florida and not spot a nearby alligator!!!)
This area is also a great spot to do some birdwatching. Check out hawks, osprey, eagles and loads of other water birds on your trek. Shipyard Island trails are marked but be aware of your starting location.
Just down the road a bit is Cape Canaveral for those interested in checking it out while in the area.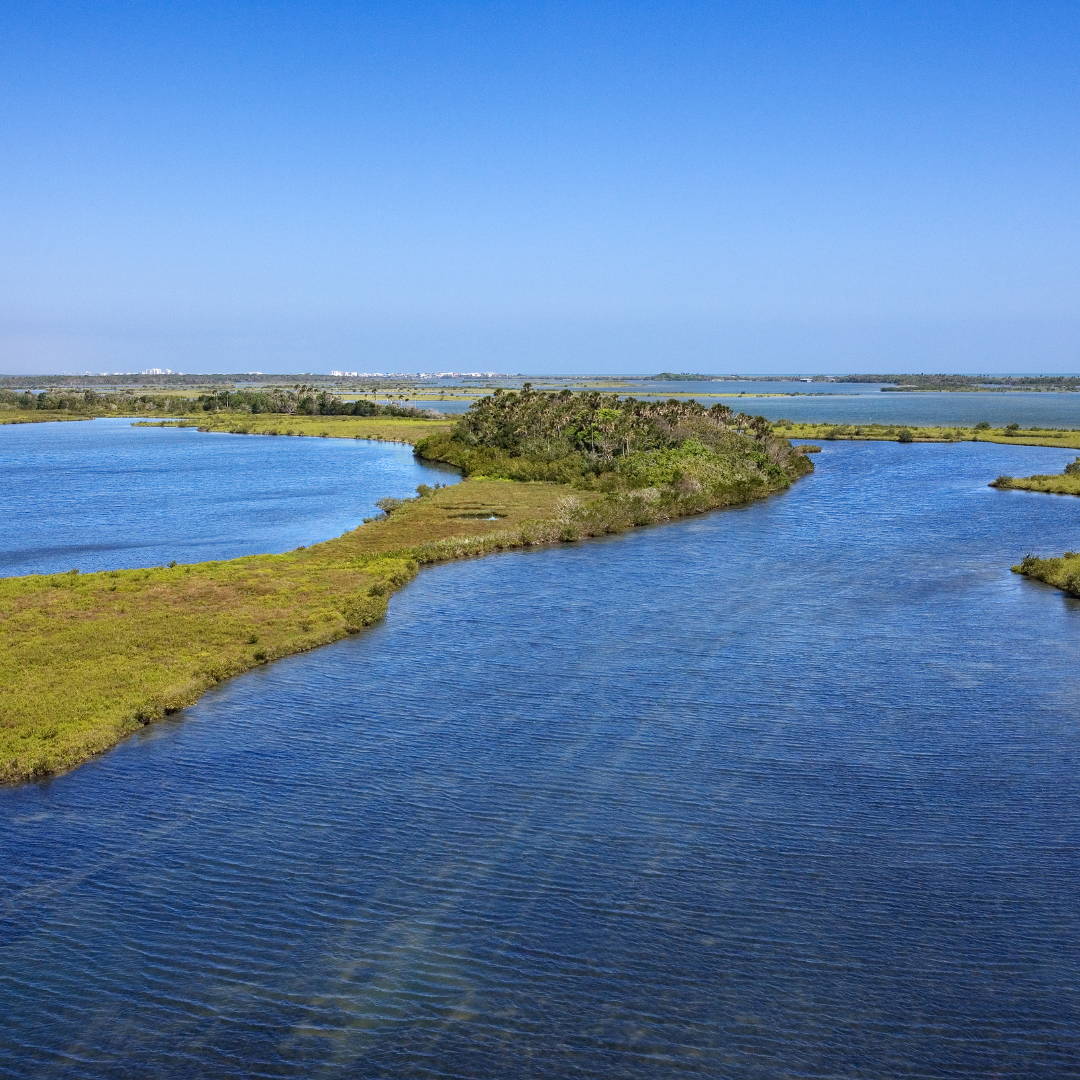 If visiting Orlando, (and just about everyone has gone there at least once), just 10 minutes away are the Winter Park Chain of Lakes. This location is perfect for folks who may be with family or friends and want to escape the crowds, the long lines and enjoy the outdoors in a beautiful natural setting.
Move through the different lakes via canals that were once used for logging. Maybe start at Lake Virginia which is home to Dinky Dock, (hmmm, wonder how dinky that dock really is?), where you can bring your own kayak or rent. If renting, tours take approximately two hours, and kayakers of all ages are welcome.
The lakes offer spectacular view of towering cypress trees, bamboo, and sub-tropical flowers. Looking for your dream house while meandering through? There are breathtaking private homes and estates to see along your route.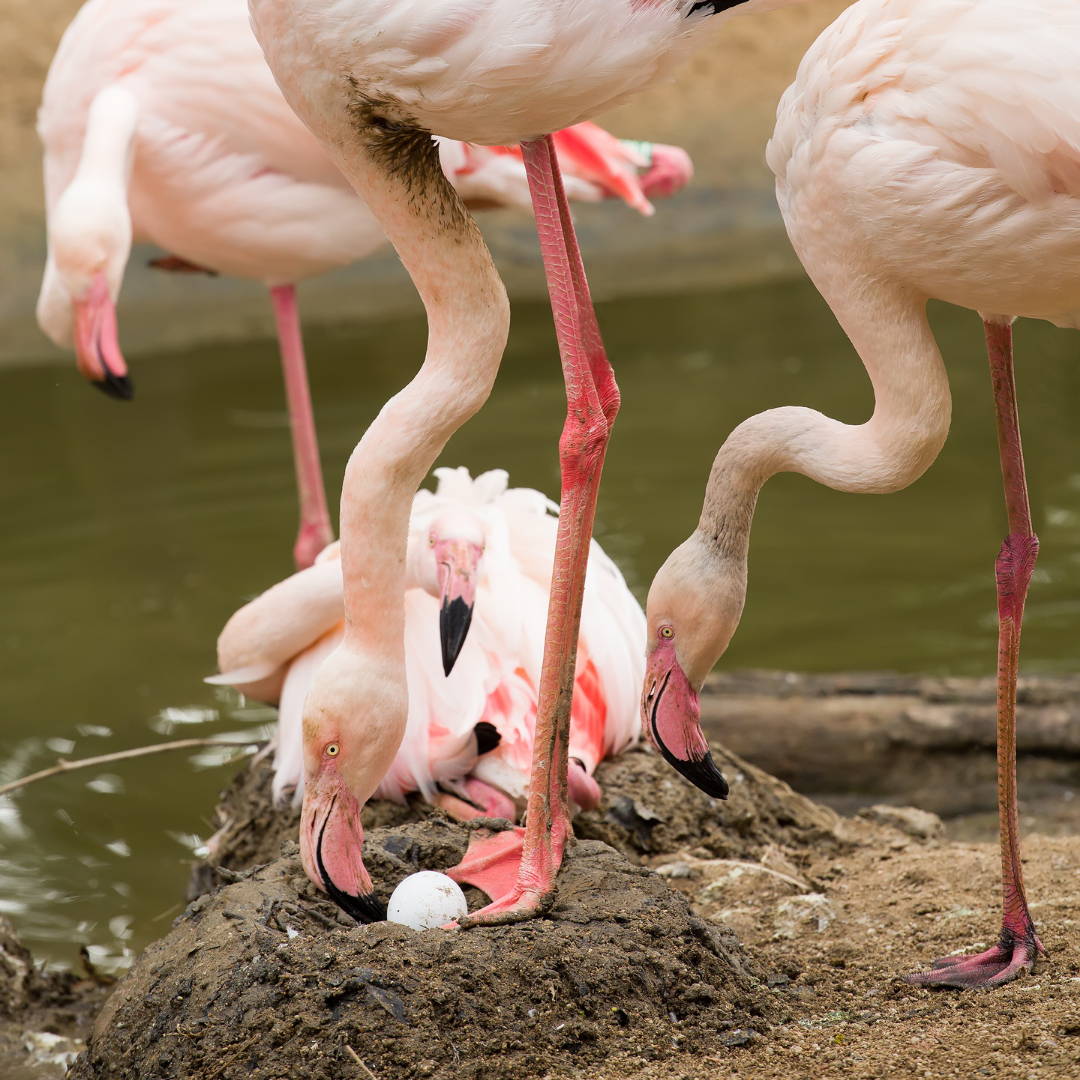 Terminology - Class 1 Rapid – The least dangerous and easiest type of whitewater to negotiate in your kayak.
Tip – Be sure the activity you are going to take is not above the level of anyone in your group.
Fact – Flamingo nests are made of mud, with room for one large egg.
---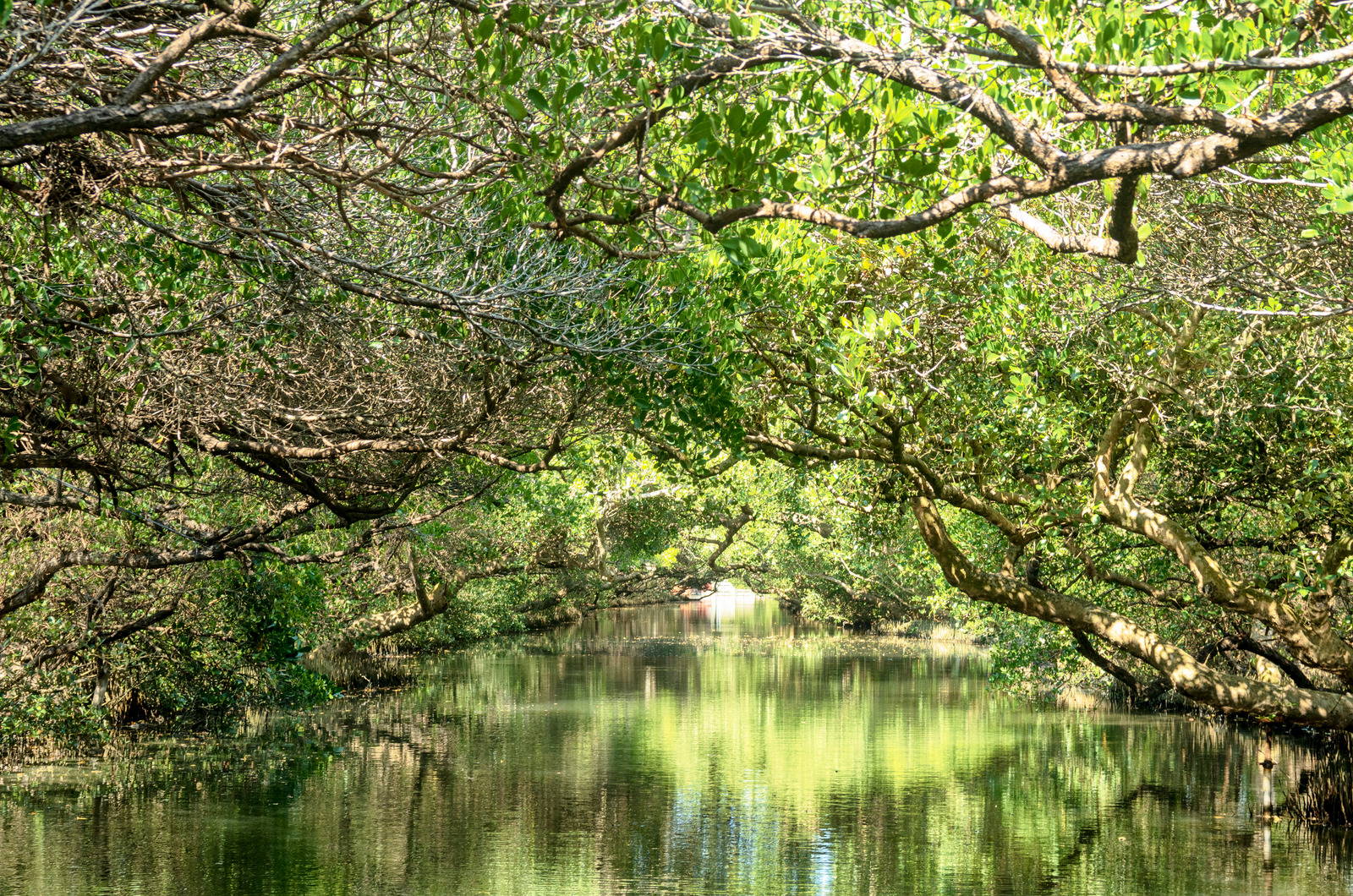 The Everglades is massive wetland that stretches across Florida, providing scores of options for naturalists and those that just love the outdoors. Since the Everglades is such a vast area, we are going to mention a few specific kayak tour providers to at least give folks start on your search for a great kayaking adventure. All have experienced, certified guides with tremendous area knowledge for a superb kayaking experience.
A few Everglades kayak tour providers to check out (alphabetically):
evergladesareatours.com
evergladeskayaking.com
garlscostalkayaking.com
shurradentures.com
tourtheglades.com
We selected a pair of tours specific through Shurr Adventures, in the Southwest portion of Florida. This establishment, offers kayaking tours that run from two to six hours. There are daytime, sunrise, and sunset tours, and longer full day tours.
The three-hour Mangrove Tunnel Tour is a terrific way to see what people think of when they hear the word Everglades. This is a small group tour with an 8-person maximum and goes out daily.
Travel through the mangrove tunnels surrounded by the canopies overhead. Truly an exotic ecosystem, with excellent opportunities to see song birds, turtles, wading birds, and, of course our friends, the alligators. Kayakers must be at least 7 years old.
As with most tours, bring the bug spray, sunscreen, water shoes, medications, and the 'spirit to explore'. We recommend the Long Sleeve Excursion Tee to help keep the sun and the biting critters away.
The second tour we mention is the full day 10,000 Islands adventure. While this trip does pass through mangroves, this experience is especially geared for seeing dolphins, manatees, sea turtles, manta rays, pelicans, and so much more. This is a more open water kayaking trip with a bit more paddling, as well as trekking through the maze of the 10,000 islands.
The excursion stops for lunch on an isolated beach. Here, kayakers can relax a bit, and stretch, before paddling back to home base. This trip can be a bit more challenging since it is longer, and can be affected by tides, and open water winds, so the difficulty level is a bit higher, but you can do it, and enjoy a spectacular fulfilling day.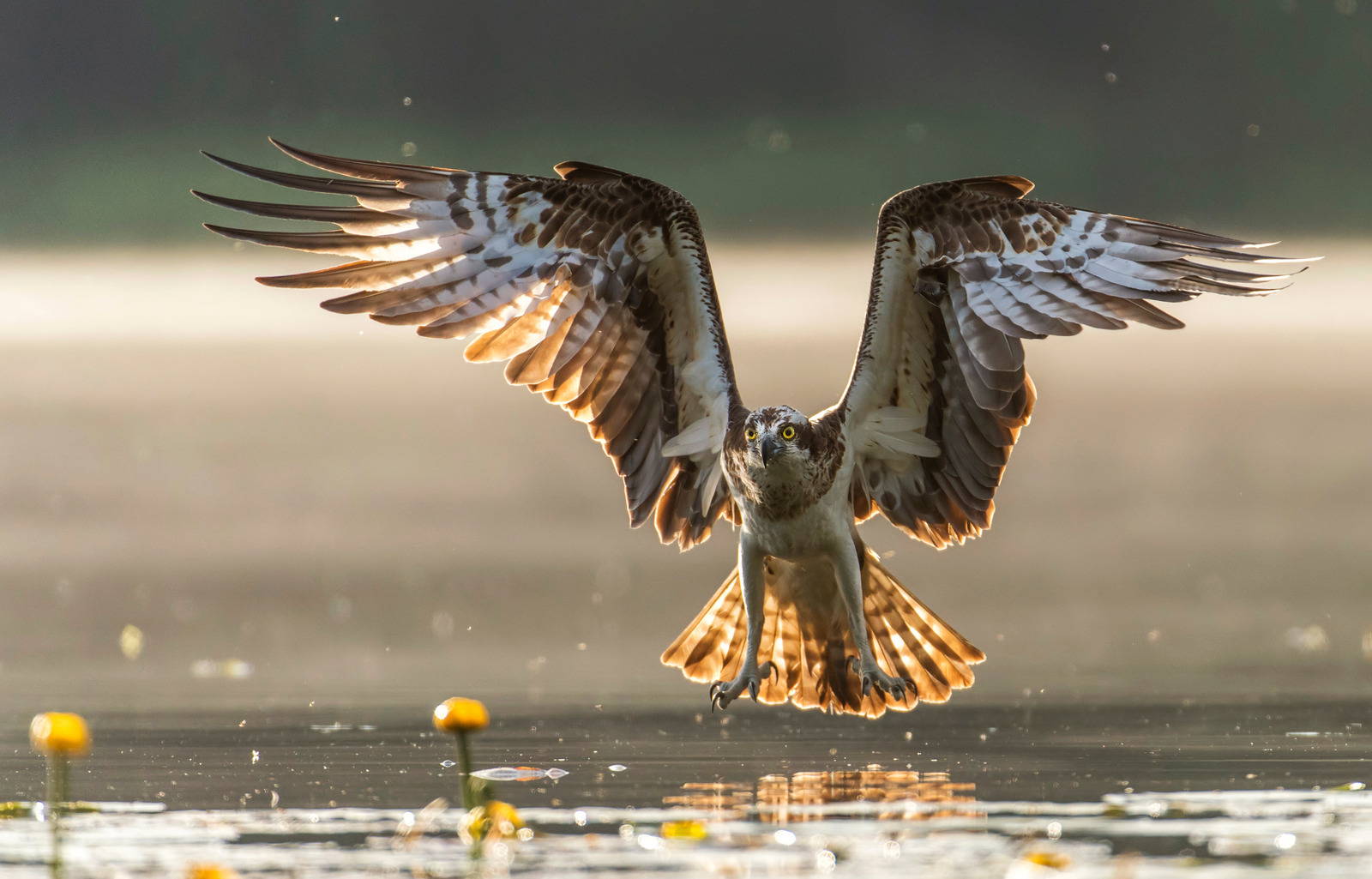 Terminology – Downstream V – A river feature that indicates the deepest and most obstacle-free entry into or path through a river rapid.
Tip – Hands on the paddle should be shoulder length apart, and the grip should be secure but relaxed.
Fact – Ospreys feed almost exclusively on fish by diving feet first into shallow water to catch their prey. They are about two feet tall, weigh around 3 pounds, and can fly at speeds of 80 miles per hour.
We now travel back over to the east coast, to the city of Miami, where we will kayak out on the waters of Biscayne Bay. There are a few tours offered in the Biscayne Bay National Park.
One tour is kayaking through the mangrove and seagrass meadows. This area has one of the longest mangrove shorelines stretches left on the east coast. This tour is led by an experienced naturalist who will lead the group for 30 minutes, then the group will be able to paddle on its own for the remaining hour. Calm waters, abound for this excursion, right in the beautiful coastal waterway beside sun-drenched Miami.
The park offers a longer three-and-a-half-hour tour out to Jones Lagoon. Starting at Convoy Point, kayakers will take a 30-minute powerboat ride across Biscayne Bay to Hurricane Creek and our lagoon destination. Note children must be 12 an up to take this tour, unless a private tour is booked.
The water in this area is just inches deep in places and is amazingly clear. Look for baby sharks, (no Jaws here), turtles, the rare Roseate Spoonbill, as you are surrounded by stunning marine life. Drinking water is provided for the tour, but be sure to bring a refillable container with you to minimize any trash. Don't forget polarized sunglasses either, to get a great view of what is swimming by. (And if you are really nice on the trip, they might even bring you back on that powerboat!)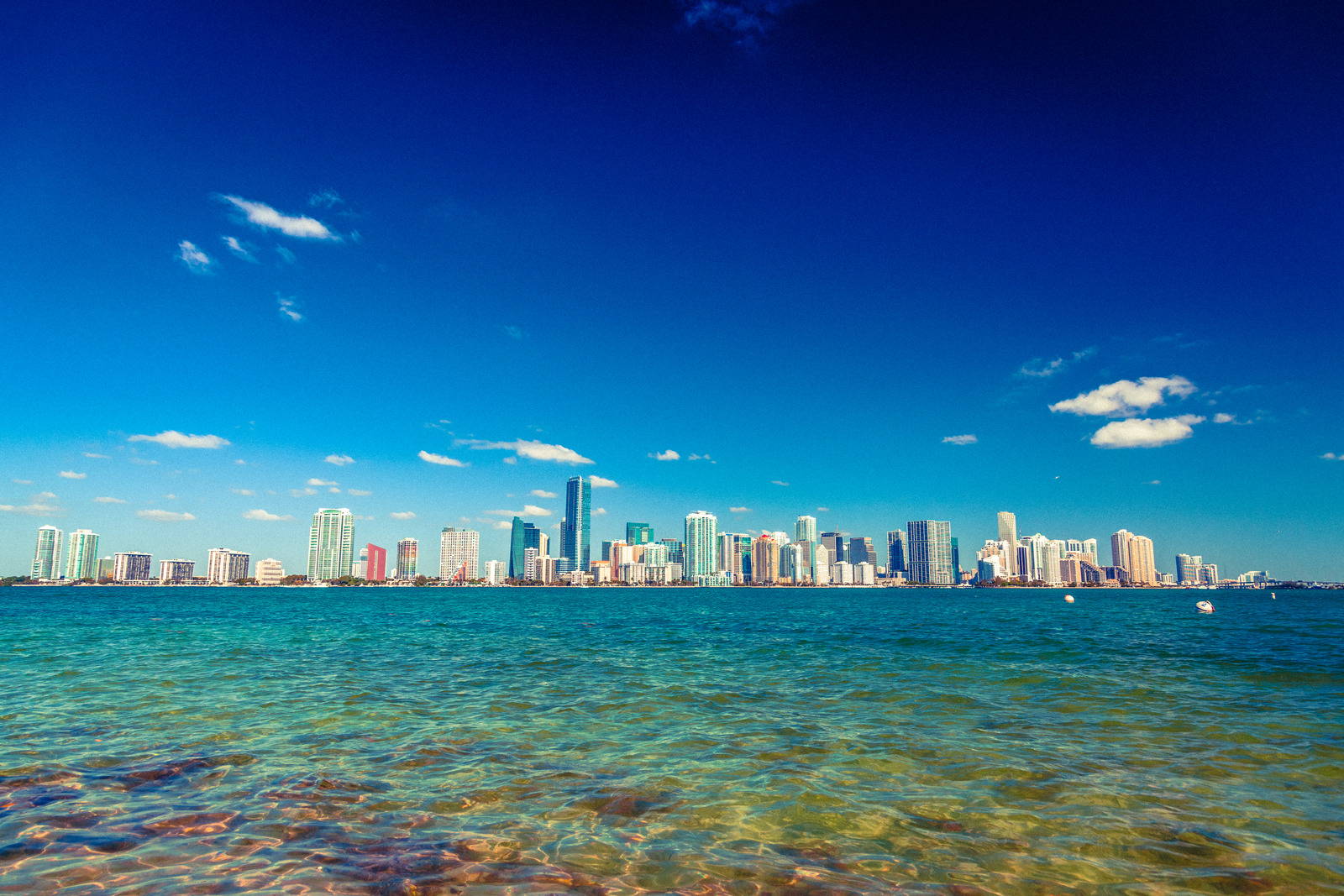 We can't get much further south than Key West, the final area we will hit. Key West is loaded with places to launch your own kayaks and head out for a little exercise in the stunning waters that surround the island. Pick your spot, and paddle until your hearts content. With so much natural beauty, small islands and sandbars, there are plenty of places to just go where the wind takes you on that day.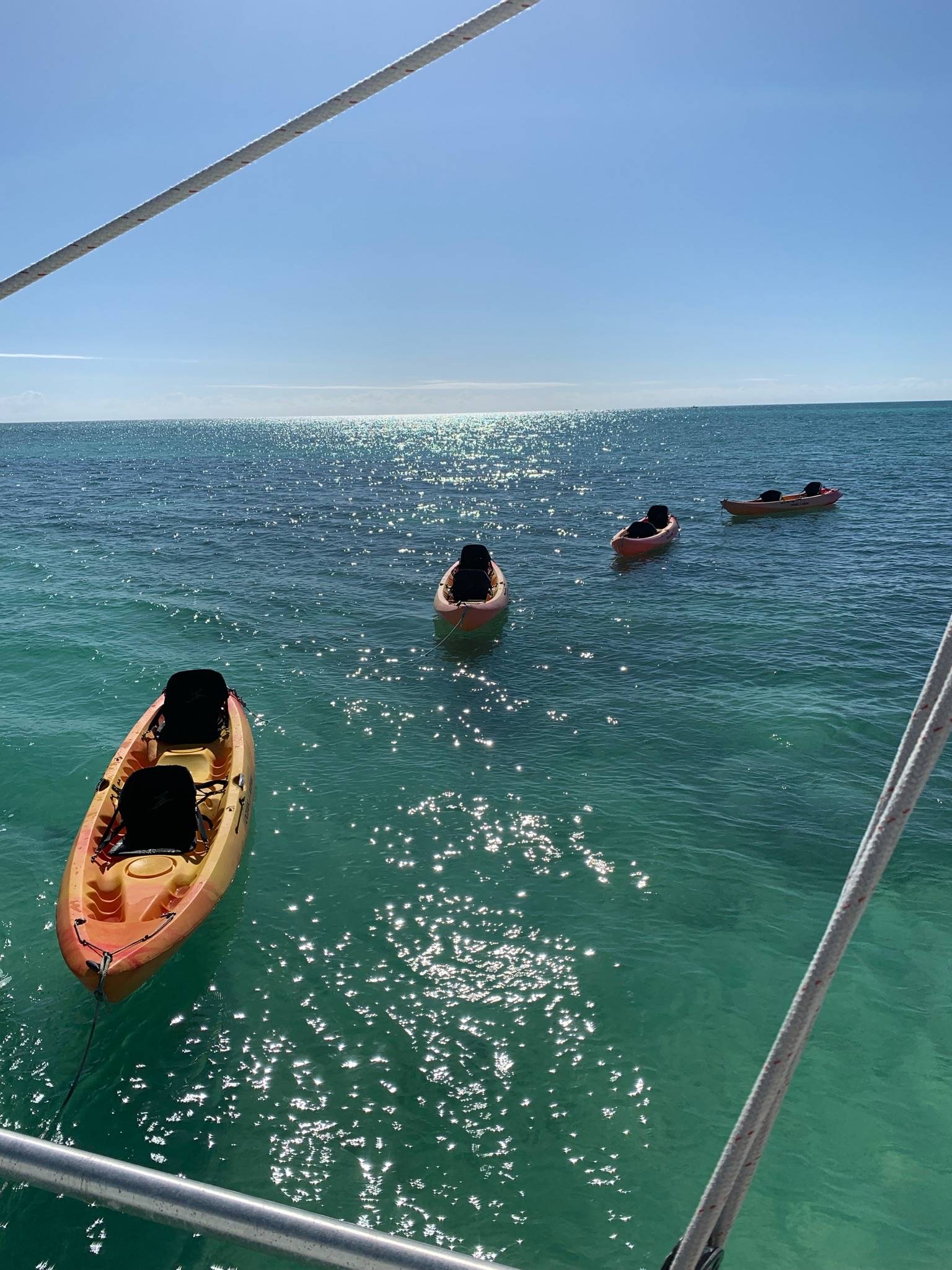 Looking for a tour? Let's start with the Key West Eco Tour, which is a two-hour guided tour that is great for beginners and intermediate kayakers. Paddle through the shallow waters that abound in this area getting a close-up view of this intriguing coastal ecosystem.
Yes, Key West does have access to some wonderful mangrove tunnels too, which is a great habitant for many tropical birds and marine species. (You can't go wrong on any mangrove kayak tour in Florida. As always, be sure to bring water, sunscreen, a hat... oh and the bug spray)
Looking to spend time on a kayak AND time in the water? Let's make a day of it with a Back Country Eco-Tour. This six-hour tour starts by climbing aboard a sailboat, where, you can help unfurl the sails, and maybe take a turn behind the wheel.
Breakfast is served as you make your way over to stop number one. After dropping anchor near a sandbar island, let's work off some of that breakfast, get out the kayaks and paddle around the Gulf of Mexico, through the mangroves.
When you return from the morning kayaking, to the sandbar island lunch will be provided. After chowing down, then sail over to a nearby reef where you can hop out and do some snorkeling above the reefs and sponge gardens. A terrific experience and awesome sights to see. Once your snorkeling venture is complete, set sail back to port. On the sail back to Key West, enjoy some wine, sangria, beer or soda from the open bar that is provided.
Terminology - Lee – An area that is sheltered from wind and weather.
Tip – Reapply sunscreen regularly to prevent sunburn from ruining your experience.
Fact – Manatees can hold their breath underwater for 10 to 15 minutes. They also can swim up to 20 miles per hour.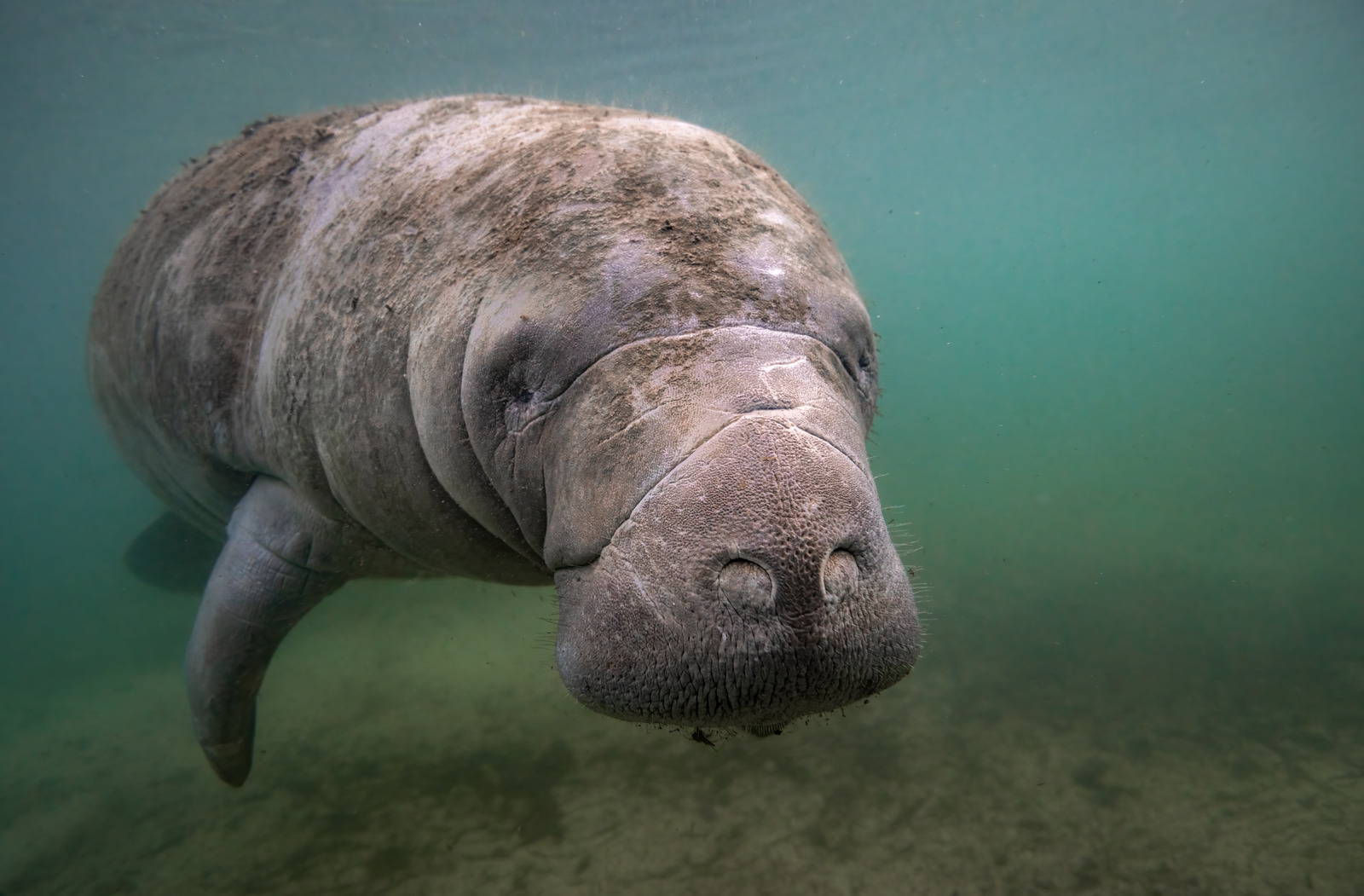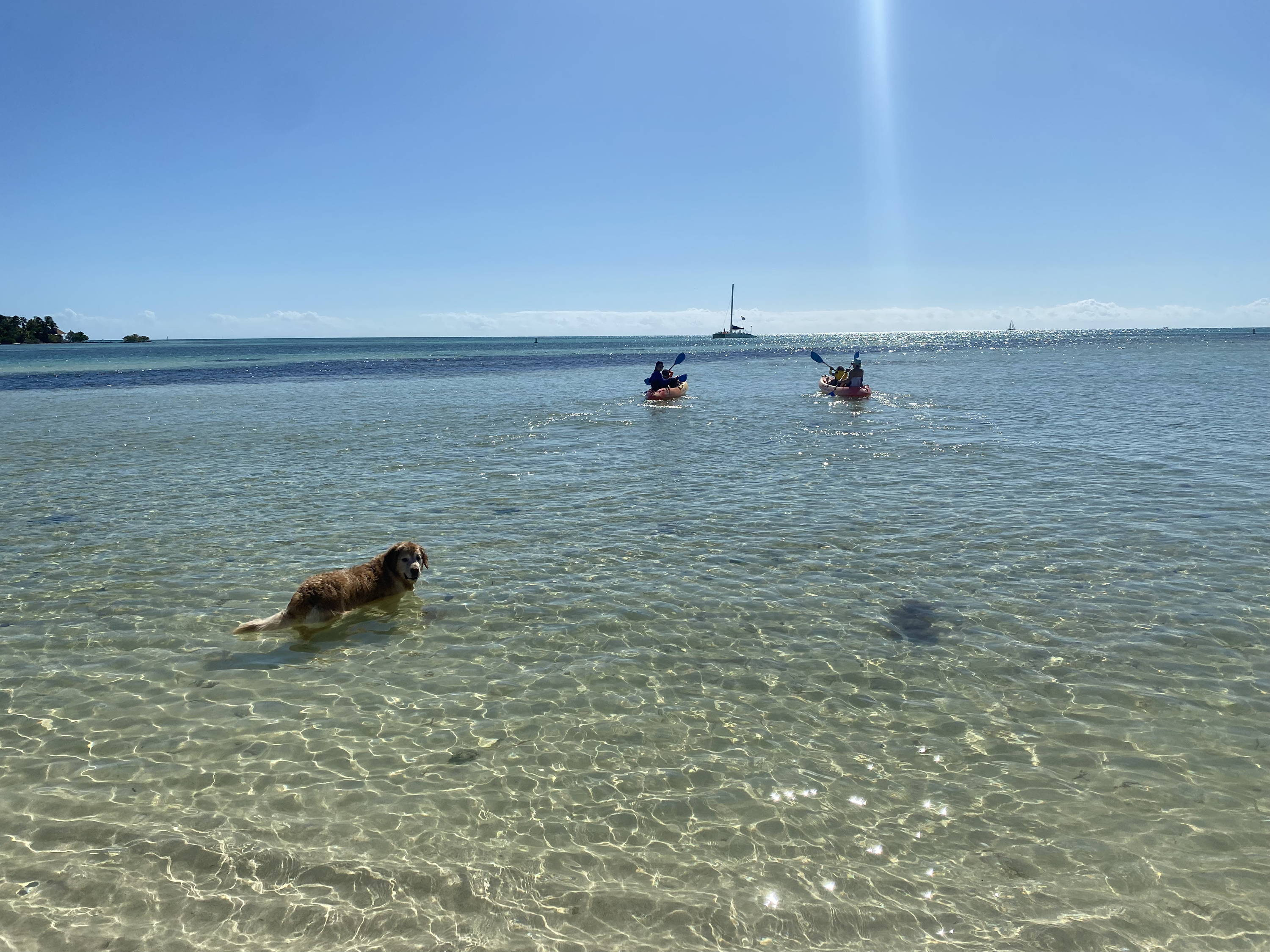 The locations above are just a few of the literally thousands of places to take your own kayak, or rent throughout Florida. We encourage folks to check out not only the locations nearest you, but other locations that offer different water, plant, and animal life that you can enjoy.
Kayaking can be fun but it also can be challenging depending on the difficulty of the journey. Weather conditions, the tides, the amount of whitewater and currents, play a role on each journey. Surf over to our website Madda Fella to check out some other gear for your kayaking adventures.
Be sure that you select an appropriate level for the outing that matches the abilities of everyone in your group. Whitewater or open ocean kayaking is likely not the best choice for a beginner on day one.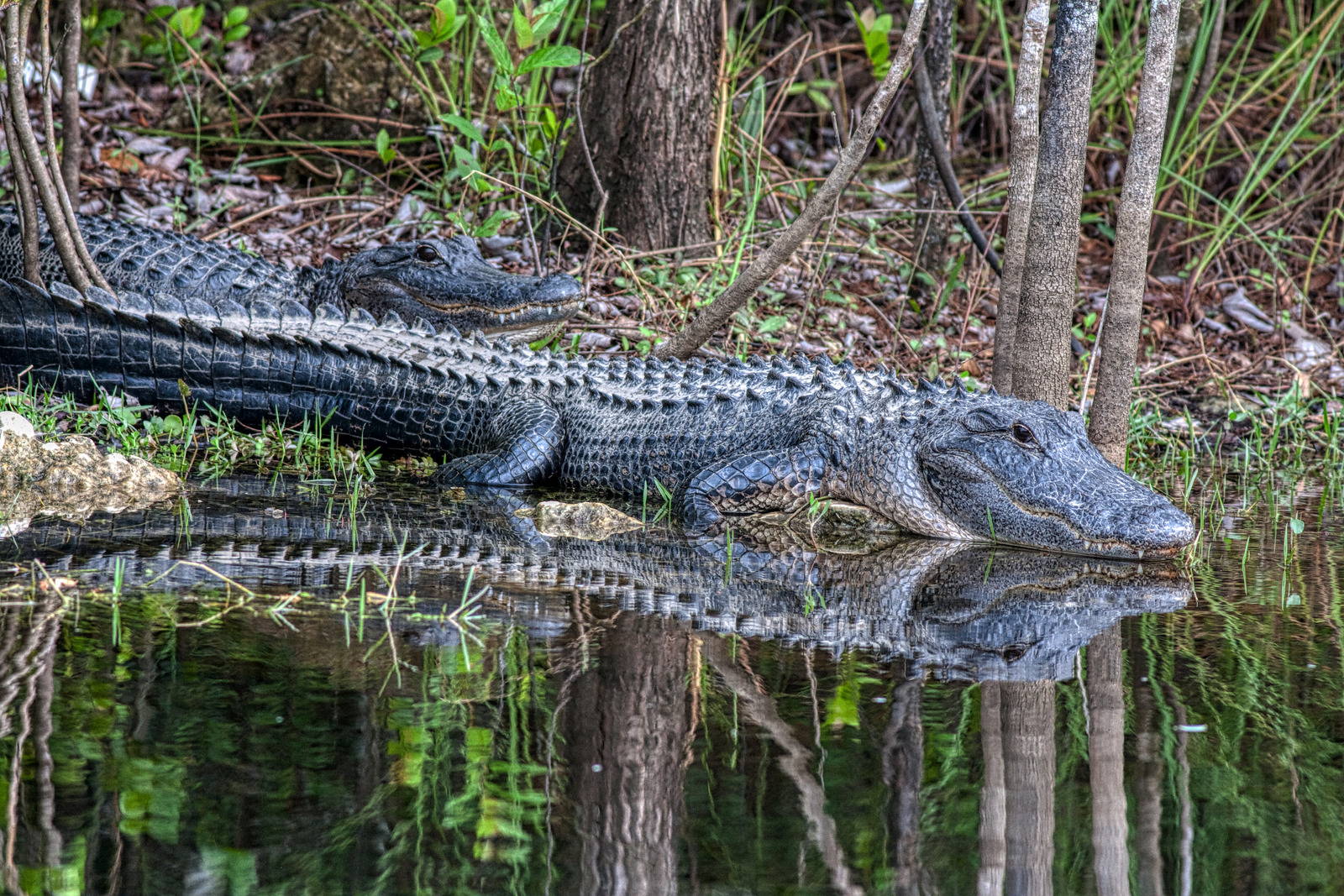 Terminology - Open Water – A large body of water that offers no protection from the wind
Tip – Sit-on-top (SOT) kayaks are usually easiest for beginners as they are very stable and easier to get in and out of.  
Fact – Alligators prefer fresh water as they cannot excrete salt from their glands. Crocodiles live in both fresh and salt water, and are much more aggressive than alligators.
To get yourself started into the sport, sign up for tour/lesson or two. You will learn the safety fundamentals and of course the basics of balancing, paddling, turning, and stopping the kayak. Lessons and tours provide all the required equipment, all you need to do is show up.
Kayaking is great for kids, and fantastic for those who are a little more 'senior' as well. You can enjoy quality time with family, friends, or on guided tours. Kayaking is a super low impact, cardiovascular workout. It's also a heck of a lot more fun going out on the water, spotting different marine life, birds, and flora, than just heading to a gym.
Take in the beauty, the relaxation, and the challenges that kayaking provides. Throw in the health benefits and you can see why kayaking is truly an activity for a lifetime of exercise, relaxation and just plain fun.
---