St Pat's Day Drinks
Bringing the celebration home
The best way to enjoy St Pat's Day is with good friends or family. In that we're all working through the end-game of this pandemic in our own ways, here's a few easy ways to bring the celebration home.
As always, be safe and vigilant.
And, enjoy life.
Here's what we're bringing onto the porch down in Key West.
Classic Irish Coffee or Irish Cream coffee
To start the day off on the best footing, go with one of the most traditional favorites. If you find your way over to Galway, here's where to snag the perfect cup. If not, give it a go at home: 
Preheat your Irish coffee glass or mug by filling it with boiling water for about 10 seconds, then pour the water out.
Add 1 tsp of brown sugar and a shot or dram of Irish whiskey (it's early, so light touch may be good) into the warmed glass.
Fill the glass close to the brim with hot, strong (dark roast) black coffee. Stir well to dissolve all the brown sugar.
Carefully pour lightly whipped cream over the back of a spoon so that it floats on top of the coffee.
Important: Do not stir after adding the cream. The best flavor comes from drinking the coffee and Irish whisky through the cream.
Flip this over to an Irish Cream by substituting Bailey's Irish Cream for Irish Whiskey. 
Sip on a guinness or murphy's
You may already know, but we'll just highlight this "beer" (stout) fact about Guinness. A 12 oz pour is 125 calories, just about 15 calories more than a Bud Light. A 4.2  ABV, it's a pretty light choice and certainly fits the "Tastes Great" part of the age-old "Tastes Great/Less Filling" argument. However, there is a certain magic to serving up that Guinness that is ever important.
Start with a clean, pint-size, Tulip glass, which is more commonly known as Guinness Pint glass.
Hold the glass at a 45-degree angle and start a slow pour against the side of the glass. Leave about 3/4 inch at the top.
Let the "contents" settle for a few moments, then execute the 2nd pour on the top 3/4 inch to create the "head" that crests just atop the brim.
Sip slowly and enjoy!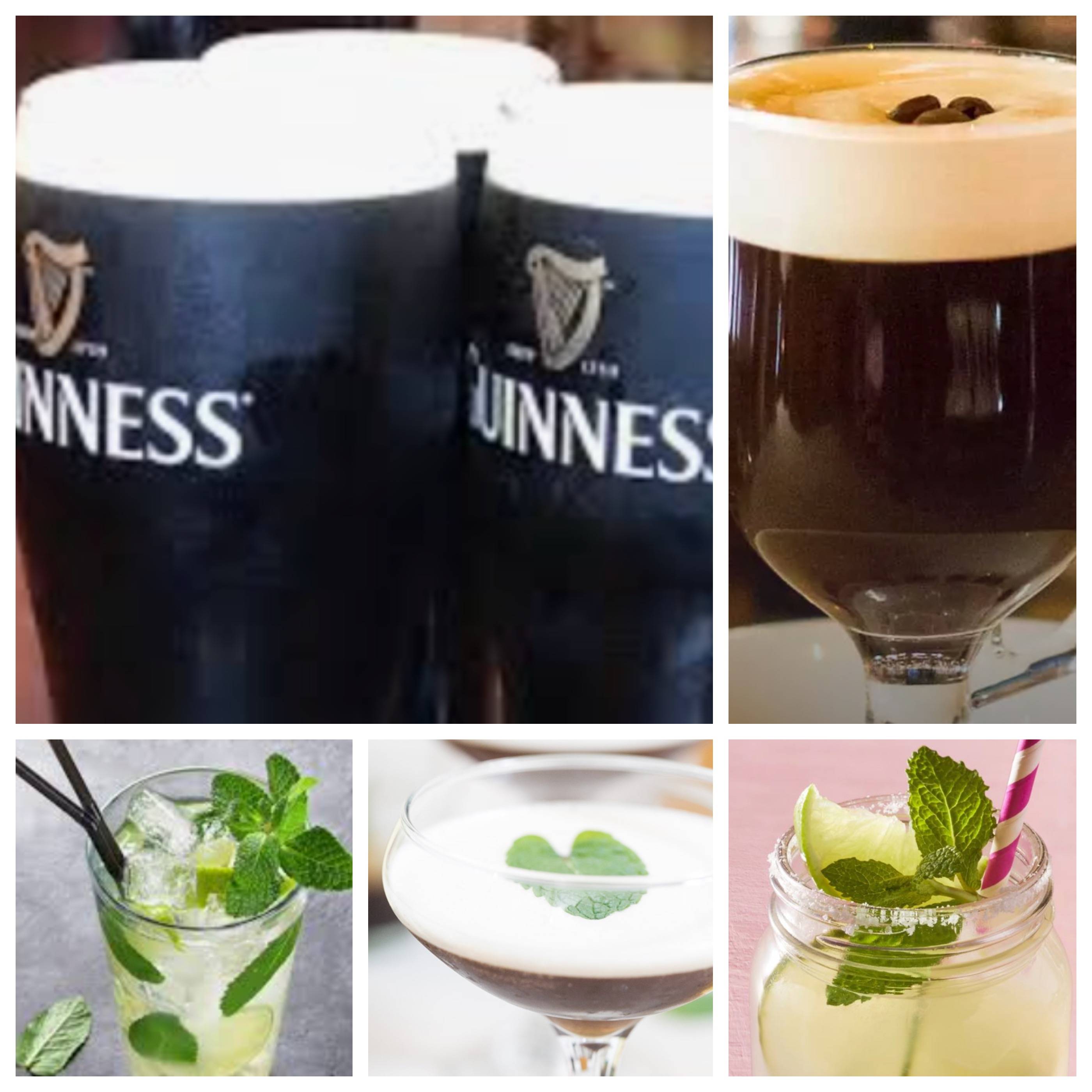 We're taking this Tiki Bar classic and turning it into pure St. Patty's green, with a few touches from the garden. It's easy and combines the best of the beach and that island in the North Atlantic. Grab yourself a cucumber, handful of cilantro, a few mint leaves, a lime or lime juice, lemon juice, tequila, vodka, simple syrup, and salt (for the rim).
Easy-peasy. Combine the following in a cocktail shaker or something similar (large measuring cup): 2-3 cucumber slices, the mint and cilantro, 1 lime wedge, the tequila, and vodka (to your own strength, but the tequila is a 4:1 ratio against the vodka). Muddle that up.
Add the lime and lemon juices. About 1 oz of each. Or adjust to your own taste.
Add ice and shake that up for a count of 7 Mississippi.
Rim the Mason jar glass with a lime wedge, or whatever you're using, and dip the top in the salt. Fill with ice. Strain the mix into the glass and garnish with the lime wedge, a couple of cucumber slices, and the mint sprig.
"Voila!"
It's green, we're on an island and it absolutely works for St Pat's Day. Now, we need to put a disclaimer in: our Rum Bar at Zero Duval Street does make the perfect mojito. 
Here's the link for the step-by-step guide to that perfect St. Pat's Day, or any day mojito. 
Good friends or family to enjoy it with. Much more fun to build a pitcher and share.
Find that perfect shirt with just the right hint of green. Alex is one of our classic tropical palm shirts as he demonstrates each step in building the classic. 
Take your time. It's as much about the journey in this build as it is the sipping.
Save a little in the bottom for the leprechauns. 
This is a little on the hard-core side...you'll be making a Guinness Secret Syrup. Takes a bit, but you've to ask yourself when was the last time you made Guinness Secret Syrup? Let's keep it reasonably simple, but once you get the hang of it...ad in your own "flavor" to create a personalized version. (mint, orange, etc.)
Start with the Secret Syrup. Take a pint of Guinness, pour into a sturdy pot, and toss onto the stove using a simmer setting. Let this "cook" itself down for about 30 minutes. It should get to about half the original liquid, meaning 16 oz becomes 8 oz. Chill it.
Snag some thick honey or honeycomb. We can use some lighter and reduce it, but this will work just as well with thicker honey. Or, if you're up for it make a honey syrup reduction: 2 cups water, 1/2 cup honey, and simmer for 30 minutes or so.
Fresh lemon or about 1 oz lemon juice per drink. 
Best to use a higher-grade Irish Whiskey. The ratio is to taste.
Once the above three ingredients are ready, toss them into a shaker with ice. Use our 7 Mississippi rule on shaking cocktails. The ratio is about 50% Irish Whiskey, 25% Guinness Syrup and 25% honey syrup. 
Serve with a sprig of mint, or your favorite garnish. Sip slowly.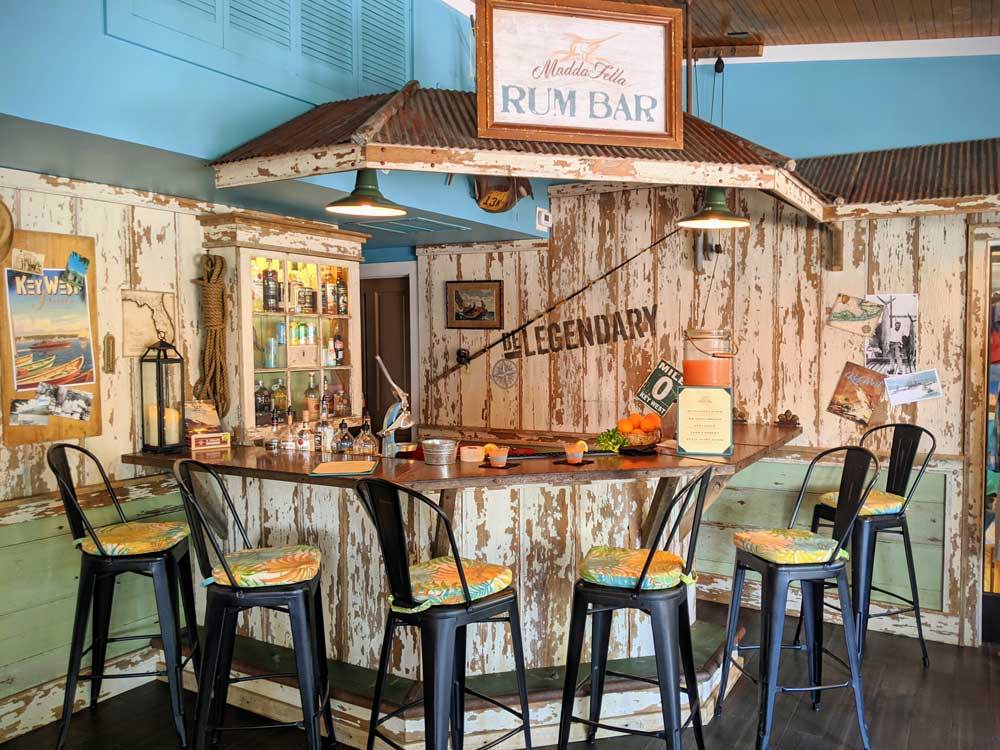 ---